Top Affordable Places to Live on Oahu: An Insider's Guide
Posted by Andrew Onofrietti on Friday, April 14, 2023 at 3:37:37 PM
By Andrew Onofrietti / April 14, 2023
Comment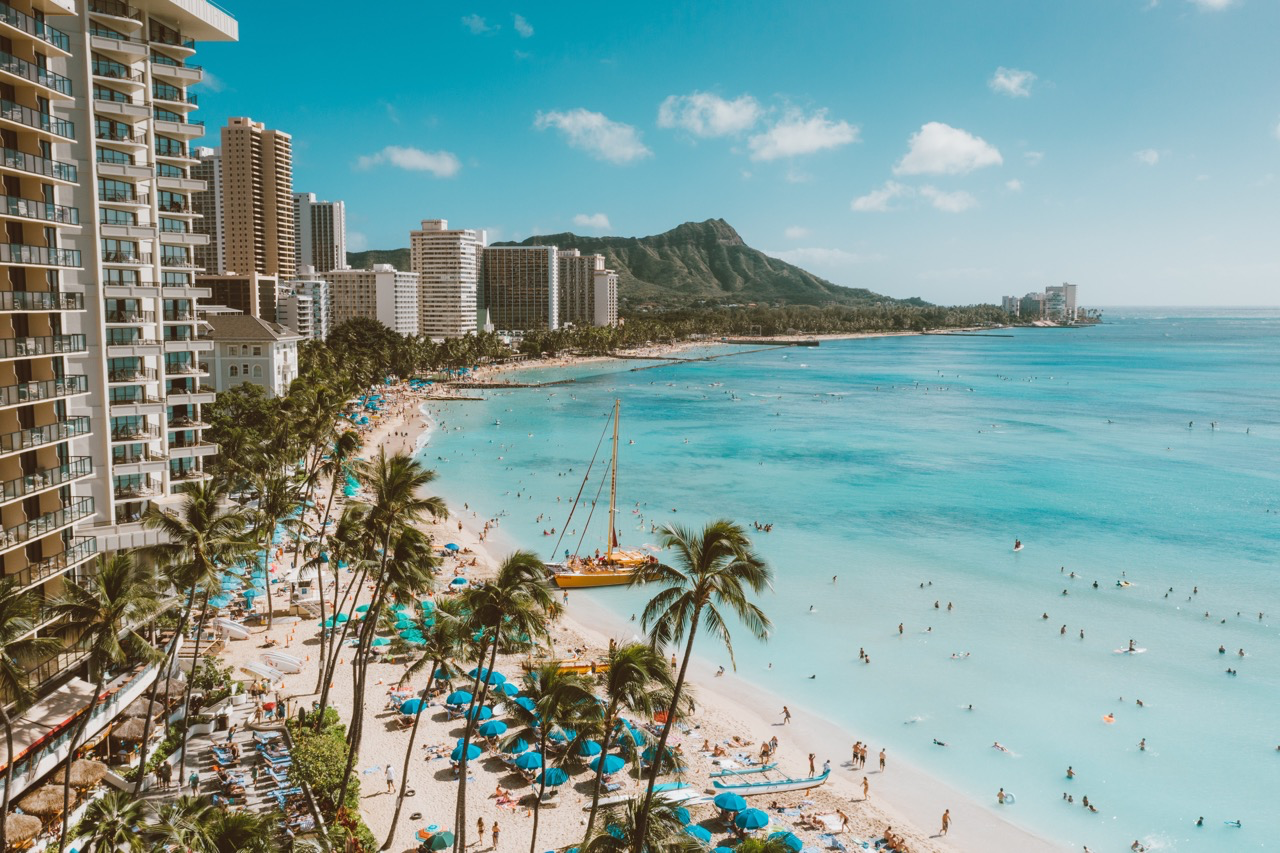 As a small real estate team on Oahu, we've had the pleasure of helping many first-time homebuyers find their piece of paradise on this stunning island. And let's be real, who wouldn't want to call Oahu home? From the year-round warm weather to the soothing turquoise waters, it truly is paradise! But as much as we love the island life, we all know that buying a home here can be costly, especially if you don't know where to look.
That's why I'm excited to share our insider knowledge on the most affordable areas on Oahu that don't skimp on charm or convenience. Whether you're looking for a bustling city vibe or a quieter country feel, this island has something for everyone.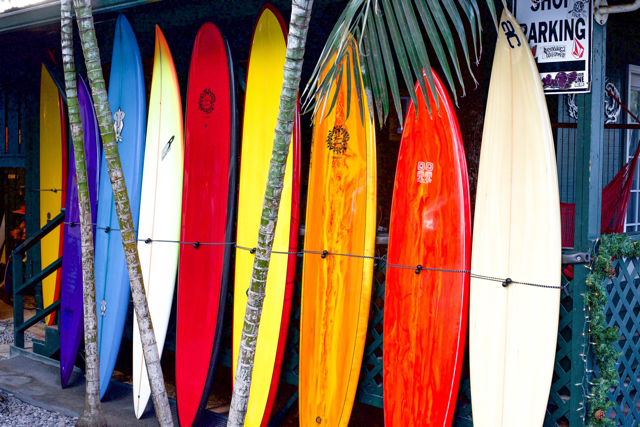 So, let's figure out which areas on Oahu have the least expensive homes, and what you can expect from these budget-oriented locations!
For starters, over the past 12 months, the median sales price was about $1,100,000 for single family homes, and $529,000 for condos and townhomes according to the Multiple Listing Service (MLS). I will be highlighting all the areas that fall below this median price point that you should target as a first time purchaser.
Below is our comprehensive list of wallet-friendly neighborhoods to call home on Oahu, organized by city.
Also included is a detailed breakdown of what makes each city more affordable than the others, and more importantly, why you should give it some serious thought. Check it out!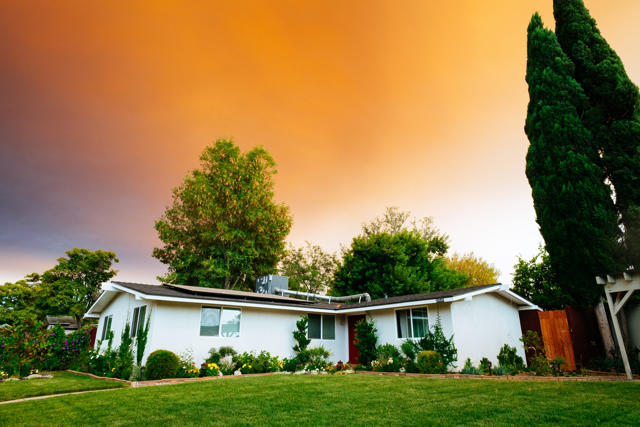 1
Most Affordable Single Family Homes
Waianae (Leeward Coast)
Zip Code: 96792
Median Price: $750,000
What makes it affordable: Long commutes to Honolulu mixed with dense traffic put Waianae a little off the beaten path for most people. Additionally, the Leeward Coast is typically hot and dry, and has a harsh reputation with homelessness and crime.
Why you should purchase your first home here: Waianae may be far from Honolulu, but it is only a stones throw away from Kapolei, Oahu's growing second urban center. That means all the benefits of living in the country (less dense, more privacy, easygoing lifestyle, etc.), plus access to a variety of restaurants, shops and amenities. Not to mention Waianae has some of the most pristine and sparsely populated beaches on the entire island! Residents love to take advantage of their close proximity to the ocean and nature in general, often going diving, surfing, horseback riding, hiking… the list goes on. Though this area has a rough history, things have been improving as the employment of Kapolei and the need for affordable housing in the area increase. Waianae would make a great home to those who are adventurous, love the outdoors, and don't mind waking up a little earlier to make it to the office on time.

1
Wahiawa (Central Oahu)
Zip Code: 96786
Median Price: $860,000
What makes it affordable: Wahiawa is a relatively old neighborhood, with residential development dating all the way back to the early 1920s. As a result, buyers need to be especially cautious when purchasing here, as there may be serious underlying issues with the home. At the very least, some cosmetic updates may be required to get the property into living condition. And finally, for those who work in or often travel to Honolulu, the commute tends to be on the longer side, and traffic can really get backed up during rush hour.
Why you should purchase your first home here: Nestled in a picturesque valley flanked by the Waianae and Koolau Mountains, this centrally located neighborhood boasts top-notch amenities like schools and restaurants. It's perfect for early birds who can avoid the Honolulu traffic or for those who don't need to commute as often. Adventure-seekers will love the proximity to North Shore's legendary beaches and Haleiwa's historic eateries, while Mililani and Waikele are just a hop, skip, and a jump away, offering fantastic malls/outlets, recreational parks, and golfing. With two military bases nearby, Wahiawa attracts many service members who appreciate the lush, mountainous surroundings away from the city's hustle and bustle. It's a dream neighborhood for those seeking a serene lifestyle with endless possibilities just around the corner.

1
Ewa Beach (Leeward Oahu)
Zip Code: 96706
Median Price: $900,000
What makes it affordable: Expect aircraft noise in some parts of Ewa Beach due to the nearby Kalaeloa Airport. Ewa Beach is also a considerable distance away from Honolulu, and commuters can get caught in west side traffic. Similar to Waianae, Ewa too has a history with crime and tends to be hotter than other neighborhoods.
Why you should purchase your first home here: Drive through Ewa Beach and you'll immediately notice the perfectly manicured lawns and tall, healthy trees lining the streets. Designed with families and convenience in mind, Ewa boasts all those big-city amenities you would expect (like supermarkets, schools and malls), without the big-city price tag. Benefiting from tons of brand new affordable single-family options, Ewa's popularity has skyrocketed in recent years, making it one of the premier neighborhoods on the west side of the island. As a result, new businesses are popping up left and right, further improving the area's already robust infrastructure. Plus, true to name, it's surrounded by not one, not two, but at least FIVE different beach parks! And let's not forget about the world's largest wave pool and Ko Olina's pristine lagoons just a short drive away. With even more affordable housing options on the way, it's no wonder Ewa Beach is quickly becoming the hottest spot on the west side of the island.

1
Pearl City (Central Oahu)
Zip Code: 96782
Median Price: $932,500
What makes it affordable: Located a short drive away from Honolulu International Airport, Pearl City is known to get some aircraft noise from time to time. Although reasonably close to Honolulu, residents may find themselves getting caught in rush hour traffic along with all the other commuters from the west side. Additionally, most of the homes in Pearl City were built in the mid-1960s, so some areas may be more dated than others.
Why you should purchase your first home here: Pearl City, situated in the heart of our island, boasts exceptional centrality, allowing for a seamless commute to Kailua in the east, Honolulu in the south, Mililani in the north, and Ko Olina to the west, all within 30 minutes (excluding rush hour, of course). This neighborhood has emerged as a top choice for value-conscious homebuyers, as the same price will often net you more land and a larger home as compared to other neighborhoods found on this list. Oahu's second-largest mall, Pearlridge Mall, is a thriving hub of commercial activity, catering to the needs of residents with its array of specialty shops, food courts, and essential amenities, including Walmart and Daiso just down the road. Despite the bustle, Pearl City maintains its peaceful aura, owing to its older population and close-knit community. Pearl City presents an enticing opportunity for those seeking a central location with abundant value and a safe environment.

1
Waipahu (Central Oahu)
Zip Code: 96797
Median Price: $950,000
What makes it affordable: Located adjacent to Pearl City, Waipahu experiences much of the same drawbacks including aircraft noise, traffic, and older homes in certain areas.
Why you should purchase your first home here: Waipahu is a vibrant community that offers a little bit of everything. Located in the center of the island, it's an ideal spot for commuters who need to travel both east and west. Waipahu offers the best of both worlds: a peaceful residential area with easy access to shopping, dining, and entertainment, as well as being a short drive to the serene countryside of the Waianae Coast. Residents enjoy the small-town feel while still benefiting from bustling retail centers like Waikele Premium Outlets, which attracts both locals and tourists looking for great deals on designer brands. Sports enthusiasts will love the assortment of recreational opportunities, offering a variety of sports fields, courts, and trails. With its advantageous location and variety of amenities, Waipahu is a great neighborhood for families and anyone who values convenience.

1
Zip Code: 96707
Median Price: $955,000
What makes it affordable: Kapolei, like all Leeward neighborhoods on this list, is quite a far commute to Honolulu and suffers from heavy rush hour traffic. Aircraft noise is also prevalent at times.
Why you should purchase your first home here: Kapolei is a fast-growing neighborhood, offering the perfect blend of urban convenience and island tranquility. With its proximity to the H1 freeway, Kapolei is a popular choice for commuters working in Honolulu or on the military bases nearby. The area is known as Oahu's second urban center and is home to a large variety of local boutiques, restaurants, and entertainment options, including the popular Ka Makana Ali'i shopping center. Sports fans can take advantage of the nearby golf course, while families can enjoy the Kapolei Regional Park, featuring playgrounds, picnic areas, and a public pool. There's almost no reason to leave! Kapolei is also known for its scenic beauty, with stunning beaches and hiking trails in the surrounding area. Whether you're looking for a vibrant community or a peaceful retreat, Kapolei has something for everyone.

1
Waialua (North Shore)
Zip Code: 96791
Median Price: $1,039,750
What makes it affordable: Located on opposite ends of the island, the commute from Waialua to Honolulu can be an arduous one. Also, given the areas remoteness and high lease rents, some of the creature comforts you would expect are lacking or require you to venture outside of the city limits.
Why you should purchase your first home here: Waialua is a charming, "country" neighborhood on the north shore of Oahu, known for its picturesque beaches, farmland, and laid-back atmosphere. There is a great sense of community here, with neighbors and farmers generously offering their extra fruits and eggs to passersby. The area is extremely popular with surfers, thanks to the world-renowned waves at spots like Haleiwa and Waimea Bay. In addition to the stunning beaches, Waialua offers plenty of other recreational opportunities, including hiking, biking, and horseback riding. The nearby Mokuleia Beach Park is a popular spot for camping and picnicking, while the historic Dillingham Airfield offers skydiving and glider rides with incredible views of the island. The quaint town of Haleiwa is just a short drive away and is filled with an abundance of unique shops and restaurants, making Waialua the perfect place to experience the relaxed North Shore "country" lifestyle.

1
Kahuku (North Shore)
Zip Code: 96731
Median Price: $1,050,000
What makes it affordable: Kahuku is the northernmost point on Oahu's northeastern shore, making journeys to and from Honolulu quite the trip. There is also only one highway guiding residents in and out of this neighborhood, so it doesn't take much for traffic to get backed up, especially during heavy rains when roads can become submerged in water.
Why you should purchase your first home here: Kahuku is a small, tight-knit community known for its rugged coastline, world-class surf spots, and pristine beaches. The area is home to the famous Turtle Bay Resort, which offers top-notch accommodations, dining, and recreational activities, including golf, tennis, and horseback riding. Kahuku is also famous for its shrimp trucks, which serve up some of the best garlic shrimp on the island at incredible prices. For those looking for a taste of local culture, the Polynesian Cultural Center is just a short drive away and offers a unique look into the history and traditions of the Pacific Islands (along with offering many jobs for local residents). The natural beauty of Kahuku is truly breathtaking, with panoramic views of the Pacific Ocean and the towering Ko'olau Mountains as you pass through. Whether you're looking for adventure or relaxation, Kahuku should be on your short list of affordable places to live.

1
Kaaawa (North Shore)
Zip Code: 96730
Median Price: $1,095,000
What makes it affordable: Long commutes to Honolulu mixed with lacking creature comforts make Kaaawa a little less convenient than other neighborhoods found on this list. Similar to the accessibility issues impacting Kahuku, Kaaawa also experiences traffic and road closures due to heavy rainfall.
Why you should purchase your first home here:
Nestled on the eastern side of Oahu, Kaaawa is a small and tranquil community surrounded by lush mountains and stunning ocean views. The area is notorious for its peaceful and serene atmosphere, and is a great escape from the hustle and bustle of Honolulu. Kaaawa Beach Park is a popular spot for swimming, sunbathing, and snorkeling, while the nearby Crouching Lion hiking trail offers incredible panoramic views of the coastline and Kahana Bay. Kualoa Ranch, located just a short drive down the road, is a popular destination for horseback riding, ATV tours, and stopping for lunch. Not to mention all the creature comforts that can be found in the neighboring city of
Kaneohe
. Kaaawa is a hidden gem that offers a perfect blend of natural beauty and outdoor activities, making it a great destination for those looking to get away from the congestion in town.

Where Will You Move To?
Oahu is a tropical paradise that's in high demand for good reason - with its picturesque landscapes, world-famous beaches, and vibrant culture, it's undoubtedly one of the most sought-after destinations in the world. However, finding affordable housing on this beautiful island can be a challenge. If you're willing to trade off living closer to the city for a more peaceful, rural lifestyle, or are open to a longer commute to work, you may just find the perfect place to call home. At the end of the day, living your dream doesn't have to come with a hefty price tag, and by considering some of these affordable neighborhoods, you can enjoy all the perks of Oahu living without breaking the bank. So if you're looking to make Hawaii your home, why not explore these hidden gems and find your own slice of paradise?
Let's get your home search started!