What To Do In Kailua (5 Different Perspectives)
Posted by Andrew Onofrietti on Friday, September 30, 2022 at 11:31 AM
By Andrew Onofrietti / September 30, 2022
Comment
Though all of us here at Team Wong have lived most of our lives on the east side of the island, it's easy to forget all the outdoor recreation, entertainment, and festivities Kailua has to offer. Whether you want to spend the day dozing off to the sounds of the ocean, hiking up to the historic pillboxes, or eating some of the best food on island, Kailua has you covered! To accompany our blog on the Kailua Neighborhood, we thought it would be fun to share how we would spend our day off in this town that we're so fortunate to call home.
Corinda (Team Leader):
I love to start my day early and go for a walk around Enchanted Lake via Keolu Drive. Just going around Keolu Drive is approximately 3 miles, which makes it a nice walk to get things going in the morning. Keolu drive is a loop that is divided by the roadway with a sidewalk on either side. The walk is shorter if you go on the inner loop and just a little longer if you go on the outer loop.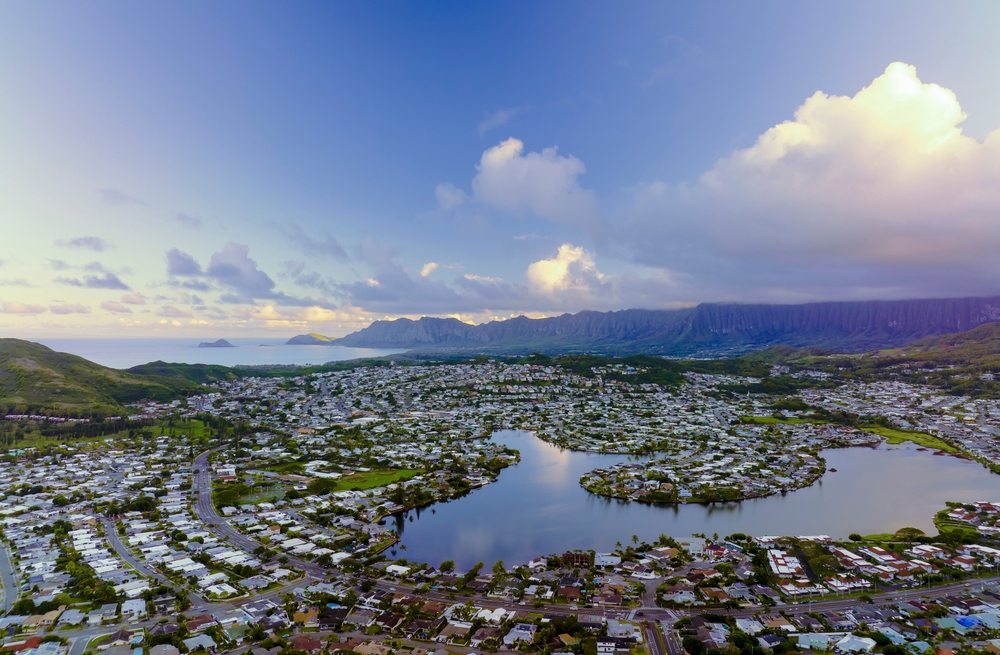 We often see many regulars on our walk, it creates such a great community feel! Barry, my husband, and I do this walk and are often joined by our daughter (Michelle), son-in-law (Zach) and their daughter Madi as we stroll around Kailua. Sometimes we even meet up with my parents for a portion of the walk. After we get our exercise, we enjoy getting breakfast at The Food Company in Enchanted Lakes and also stop by Nene Goose for fresh bread and baked goodies, but make sure you go early, as the line can get very long.
The afternoon is a fun time to go to the movies in Enchanted Lake, especially on a hot summer day! If we are able to go early enough, we like to stop in at the nearby EL Pet Store and check to see if they have any new pets. In the evening we enjoy being at home and lounging on our lanai with family and friends. We have dubbed our lanai as "Barry's Kitchen Backyard and BBQ". Just a relaxing place to hang out with our family and friends to end a perfect day.
Michelle (Operations Specialist):
Since I'm a foodie at heart, of course my day is always planned around each meal and what I'm going to eat. My favorite day in Kailua starts with breakfast at Over Easy. Kailua is known for having tons of great breakfast spots such as Boots & Kimo's, Moke's, Cinnamons, and Egghead, but Over Easy is definitely the best in my opinion. It's got something for everyone. They use fresh local ingredients, and their dishes are so unique, unlike any other breakfast place I've been to. You can't go wrong with anything on the menu, everything I've tried, I've loved. But my go to order is the Potato N' Eggs and their Kailua Eggs dish. They also recently opened a grab-and-go side and bakery section if you're not in the mood to wait in the long line. Also, if you're going any time in the month of November, I HIGHLY recommend their seasonal Pumpkin Crunch Pancakes.
After a delicious breakfast, I'd get some supplies for a beach day! I usually pack sunscreen, a towel, my Tommy Bahama beach chair, and a cooler filled with drinks. When I go to the beach I like to stay for a while, so even though I just finished breakfast, I plan ahead and grab myself a Poke bowl from Enchanted Lake Safeway to eat for lunch later on the beach. Enchanted Lake Safeway has the best fresh poke and the Uncle that works there always packs a hefty bowl! Once I have my supplies, I head over to Flag Poles beach. You have to find parking on one of the side roads, but the beach access entrance is on Ka'apuni Drive. Extra tip - if you're going to this beach, it doesn't have a shower area so it's a good idea to bring extra towels or water to rinse off the sand before you get back to your car. After a couple hours soaking in the sun, I pack up and head out. On the way home, I make sure to stop by Jewel or Juice to cool off with a refreshing acai bowl. I typically order their Warrior Bowl because it comes with strawberries and kiwi, but all their bowls as well as their smoothies are delicious. As a side note, don't try to go on either Sunday or Monday because those are the days they are closed.
After I get home, I shower and freshen up to get ready for, you guessed it, Dinner. The best way to end a Kailua day is with dinner from the Food Company. It is my hands-down favorite plate lunch spot in Kailua. The owner, Brenda, is the best and all of the workers are so friendly. But you have to go early because they close at 7 PM. They are also closed on Sundays, Mondays, and half day Saturdays. My favorite thing to order when I go there is a half Shoyu Chicken, half Hotya Chicken (which is their famous mochiko chicken with sriracha aioli). The best way to end my perfect day in Kailua. 😊
Andrew (Buyer Specialist):
I would start my morning with a hike up the Lanikai Pillbox trail to catch the sunrise (stopping by Kalapawai Market on the way to grab some pound cake, a childhood favorite of mine). My girlfriend, Sabrina, and I love this hike as it is just challenging enough to make it fun, and the view at the end never fails to take our breath away. We would then meander all the way back down the mountain to Lanikai Beach to cool off in the ocean. Once the snacks kick in, we get our fishing poles all set up (they are always in my truck) and see what we can catch before the beach gets too busy. People are often curious of the fish we catch, so we chat with them as they walk by, and kids love seeing the fish up close.

After building up an appetite, we head over to Bob's Pizzeria to grab a slice (the slices are MASSIVE, so one is more than enough to fill us both up). Their Boston style pizza is by far the best I've had on island and the staff is always working quickly to get your order ready. Since Island Snow is practically next door, we cannot resist and go in to buy some shave ice. They have so many different flavors, but root beer is my go-to, add some snowcap topping and I'm a happy camper. Sabrina and I love checking out the Farmers' Markets, so after lunch, we do just that. We're constantly looking to buy locally grown fruits and fresh honey, as well as some empanadas from Papi's Empanadas to take home to my parents (they have a variety of meat options and I highly recommend all of them). Next, the small boutique shops are just a short walk away, so we get some retail therapy while searching for clothes for our next beach outing.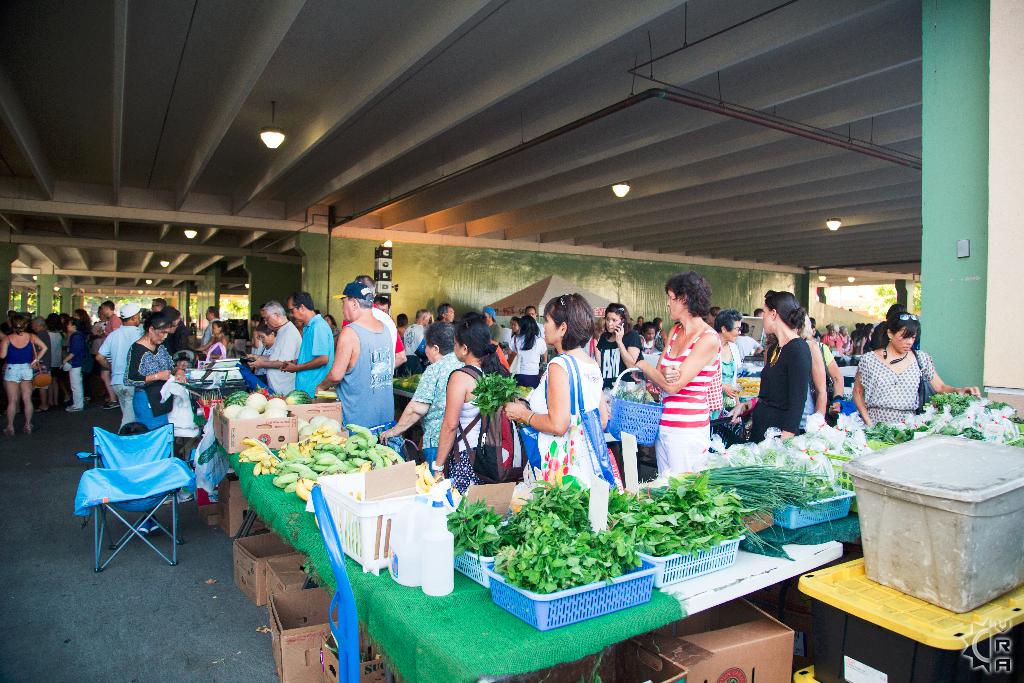 Now that the day is winding down, we head home to rest up before it's time for dinner. The Shack Kailua is a great place to end the night. It's not the healthiest option out there, but it's my day off and I'm going to enjoy it. I usually get the BBQ bacon burger, and Sbarina springs for the pastrami rueben sandwich. The Shack has such a great atmosphere, there are multiple TVs to watch sports, yet it's still mellow enough to hold a conversation. With dinner all wrapped up, we start reminiscing on the amazing day we've had, and already begin to plan our next adventure.
Michael (Head of Marketing):
I'd wake up around 8:00am and head over to Moke's Bread & Breakfast. I'd order the Sunrise (Lilikoi pancakes, eggs, and bacon) for a hearty meal, then head into the valley to hike Maunawili Falls. We'll skip the shortcut way so the full hike, which takes about an hour. Once at the waterfall, I try some flips off the ledge and likely end up back-flopping a couple times. Shake it off, then head back down the trail.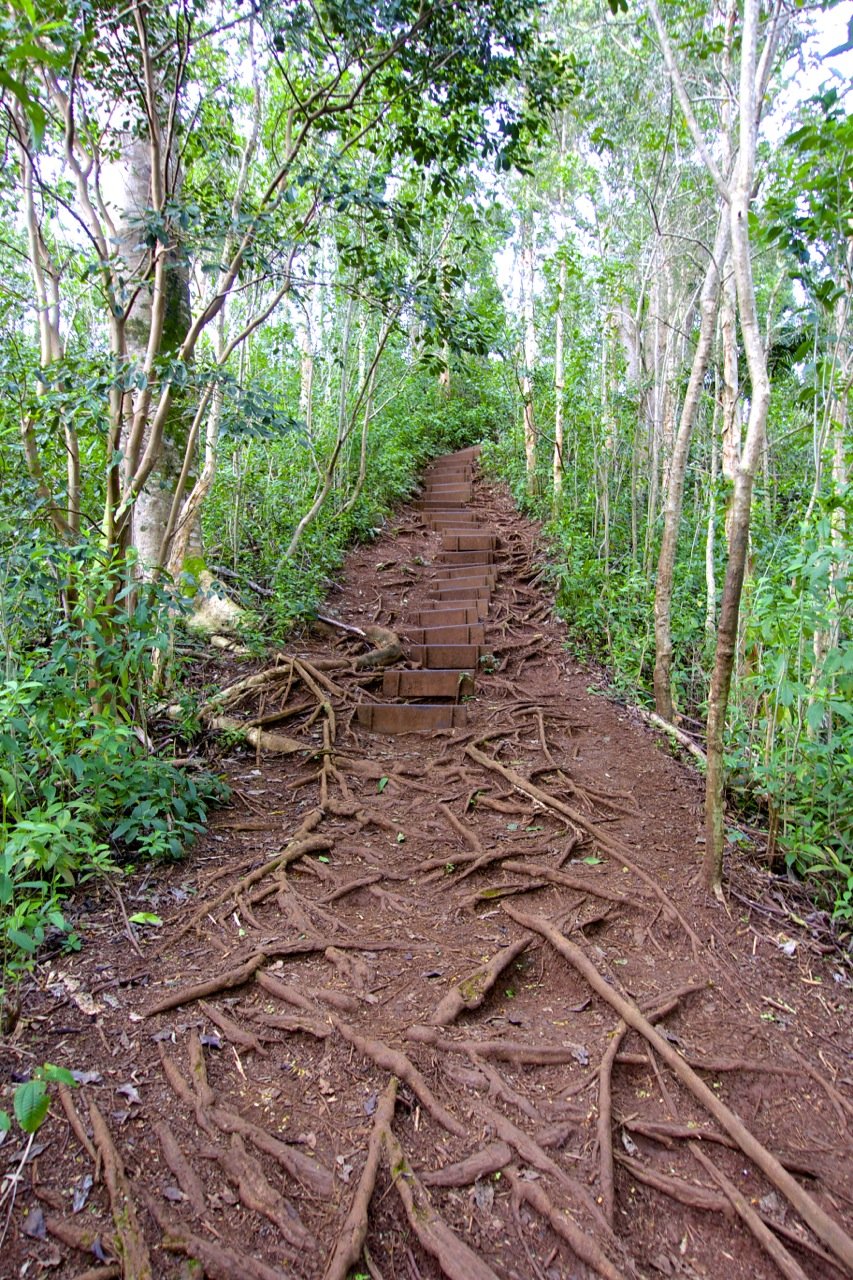 All that hiking has worked up an appetite, so next stop is to grab some lunch at the new Pa'ia Fish Market, their mahi burger is delicious! After that, I'd stroll around the town for a bit, maybe stop in at HIC Surf Shop to check the tent sale where I can sometimes score some of last season's styles for half the price. After that, it's time to head to the ole stomping grounds, Keolu Skate Park. It's a big park with lots of ramps and a nice flow, so I'll hit some park laps, probably biff it a couple times, maybe get something cool on film. But Keolu is a sauna most hours of the day, so to cool off, we head over to Kalama Beach Park to jump in the water.
While there, we catch a couple tiny waves body surfing, then head in to get cleaned up for dinner. On the way, we drive past Lanikai Juice and of course have to stop for a quick açaí bowl. Then probably catch dinner around 8pm at Tokoname or Assagios (depends if we're feeling Japanese or Italian food). If the vibe is still alive, we cruise over to The Boardroom for some artisan cocktails to end the night.
Shaun (Buyer Specialist):
My ideal day would start off bright and early in the morning at 7am to get some Onō Grinds at Times Coffee Shop in Kaneohe. My go to breakfast is the "all-time favorite" which comes with fried rice, over easy eggs and Portuguese sausage with a hot cake on the side. After I'm fueled up for the morning, I'm getting ready for my 8:30 AM teatime at Bayview golf course. This course is my home course and I really enjoy walking the grounds to get some cardio while playing some music on my speaker to pass the time.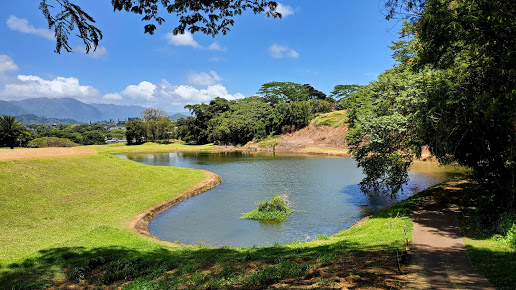 After I'm done playing golf, I enjoy going to Waihole Poi Factory to get some Hawaiian food and dessert. By that time, I'm ready to jump in the ocean at Kualoa Beach park with my dog Finn. He really enjoys going up and down the beach to say Hi to all the other people. If the Day is nice, I might send out my drone to get some cool shots of Chinaman's Hat. If you haven't seen this offshore island yet... Google it, it looks exactly like its name.
At this point in the day, I'm pretty exhausted, so I head back home to give Finn a much-needed shower. Once Finn is all nice and fresh, I start to get ready for a home-cooked dinner with the family. We enjoy our time of fellowship as we wind down for the evening, ready for whatever tomorrow brings.