The 20% Down Payment Myth of Homeownership
Posted by Andrew Onofrietti on Wednesday, July 14, 2021 at 12:44 PM
By Andrew Onofrietti / July 14, 2021
Comment
For most of us, a home will be the single most expensive investment we make in our lives. We work tirelessly, day after day, to eventually have a place we can call our own. It is commonly thought that, to secure a home, one needs to save at least 20% of the purchase price to use as a down payment. Too many families around the country, and especially in Hawai'i, get so fixated on hitting that magical 20% milestone, that they become discouraged and resign themselves to being life-long renters. Why spend your hard-earned money paying someone else's mortgage? Why not use those same funds to build equity in your own property? There are many other ways to buy a home, here are four: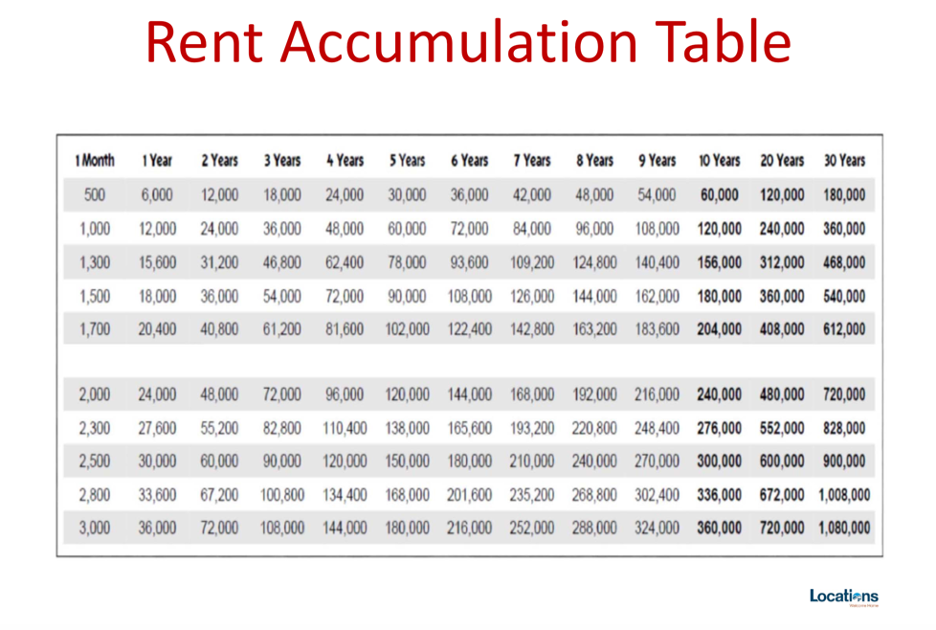 (Just take a look at how much your monthly rent adds up over the years!)
1. FHA Loan Program (3.5% Down)
If you are among the many families struggling to meet that 20% down
payment benchmark, the first alternative loan option worth checking out is the Federal Housing Administration Loan Program. FHA loans are great for first-time home buyers with less money to use towards a down payment. This program allows individuals who qualify to put as little as 3.5% down! They also allow you to take on more debt when purchasing a home, which basically means you can qualify for more property as compared to other conventional loans.
One thing to consider when applying for an FHA loan is that you will have to pay
Private Mortgage Insurance (PMI), but as you build equity in your home over a number of years, you can eliminate that PMI payment by refinancing. If you find this opportunity appealing, I strongly suggest that you talk it over with a Loan Officer to get more information and determine if it is the right fit for you and your family. I have also attached a link to FHA approved buildings below for your convenience in searching for that perfect home.
https://fha-approved.condos/hi-hawaii (FHA Approved Condos on Oahu)
2. Conventional 97 Loan Program (3% Down)
If you are looking to purchase your very first home, but do not want to pay the upfront
mortgage insurance fees associated with an FHA loan, you would be hard-pressed to find a better opportunity than the Conventional 97% Loan. This loan is structured very similarly to an FHA loan, however, with this option, your down payment can be as little as 3%, and in some cases, your interest rate will be lower than those who put 20% down. How does that sound? You have the convenience of putting much less money down, yet still gain all the benefits of a 20% down loan! Granted, this loan does require PMI, just like FHA loans, but with the added benefit that your PMI payments are cancellable and automatically disappear as you pay off your home (no refinancing needed).
This all combines to make the Conventional 97% Loan a great option for people who are looking to get into homeownership sooner rather than later. At the end of the day, real estate agents always recommend that people get into the game as soon as possible, because no one knows what the future holds.
3. VA Loans (0% Down)
Are you currently serving active duty in the military? Or have you served in any branch
of the military in the past? If so, then the Veteran Affairs Loan might be the perfect opportunity you've been searching for! I want to start this breakdown by first saying a heartfelt thank you to all our active duty servicemen, both past and present. I can assure you that your commitment and sacrifice has not gone unnoticed. As such, VA Loans offer you the ability to purchase a home without spending a single penny on your down payment; just pay the closing costs and a one-time funding fee and you can be moving in to a brand-new home in no time! Unlike the other loans mentioned above, with this option, PMI payments are not required, and your benefits extend nationwide.
For those who are serving in the National Guard, I did not forget about you either. The same VA Loan benefits are extended to you as well! As with any other loan, I strongly recommend that you speak to a mortgage professional to see if you meet the application requirements. To help save you some time if you happen to be searching for a condo, always make sure that the building is VA approved, as there are certain standards the dwelling must meet in order to be eligible. Please find a link to VA approved condos below, or reach out to me personally for confirmation.
https://www.highrises.com/honolulu/va-approved-buildings/ (Link to VA Approved Condos on Oahu)
4. USDA Loans (0% Down)
Last, but certainly not least, if you are growing tired of the fast-paced city life and find yourself dreaming of one day moving to a more relaxed area, then this loan program might be the escape ticket you've been waiting for. The USDA Loan Program invites low to moderate income families to settle in rural areas with no money down. You read that right; you can purchase your dream home in the countryside without spending a dime on the down payment! On top of that, your PMI payments will be less than half of what they would be with an FHA Loan, so you would effectively have lower monthly payments, and not have to put any money down.
If you have a decent credit score, applying for this loan will be a breeze. One thing to note, however, is that every state defines "rural area" differently. To make sure you are looking for a home in the right neighborhood, it is always recommended that you reference a map of USDA approved areas beforehand. To check for eligibility in your state, I have supplied a link to a USDA Approval map below; just type in the address for a specific property you're interested in, or zoom in on the map to see broader approved areas.
https://eligibility.sc.egov.usda.gov/eligibility/welcomeAction.do;jsessionid=Z0Ttu6BR3sWqUeZ2Ch-uymnH (USDA Approval Map with Search Function)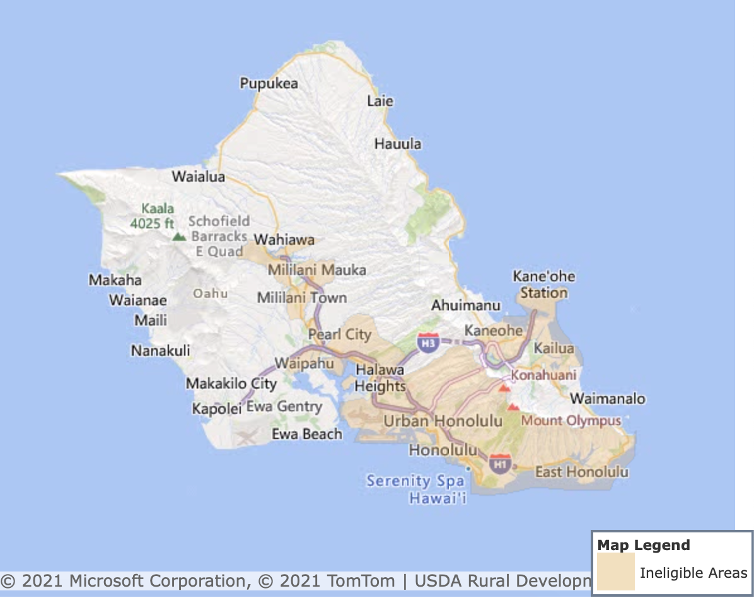 To recap, all four of these alternative loan options are great opportunities for those who value getting into homeownership sooner rather than later. For more information on any of these loans, I strongly recommend that you speak with a local mortgage professional to see if they are the right fit for you and your family. I am more than happy to put you in contact with a Loan Officer if you do not already have one, so please feel free to reach out any time. I sincerely hope that you found the information in this BLOG helpful, and that you feel inspired to explore your options regarding homeownership. At the end of the day, my job is not just about houses, it is about the people and families who live in those houses, so please let me know if there is anything I can do to help you achieve your goals.