Most Affordable Neighborhoods on Oahu (Condos Edition)
Posted by Andrew Onofrietti on Friday, May 26, 2023 at 1:17:58 AM
By Andrew Onofrietti / May 26, 2023
Comment
The Myth
When it comes to living in paradise, affordability may not be the first thing that springs to mind. We're here to shatter the myth that owning a home on Oahu is only for deep-pocketed dreamers.
The truth is, this island offers a variety of neighborhoods that are more budget-friendly than you might have imagined. Join me as I unveil the most affordable and enticing corners of Oahu, where your dream of homeownership can become a financially savvy reality.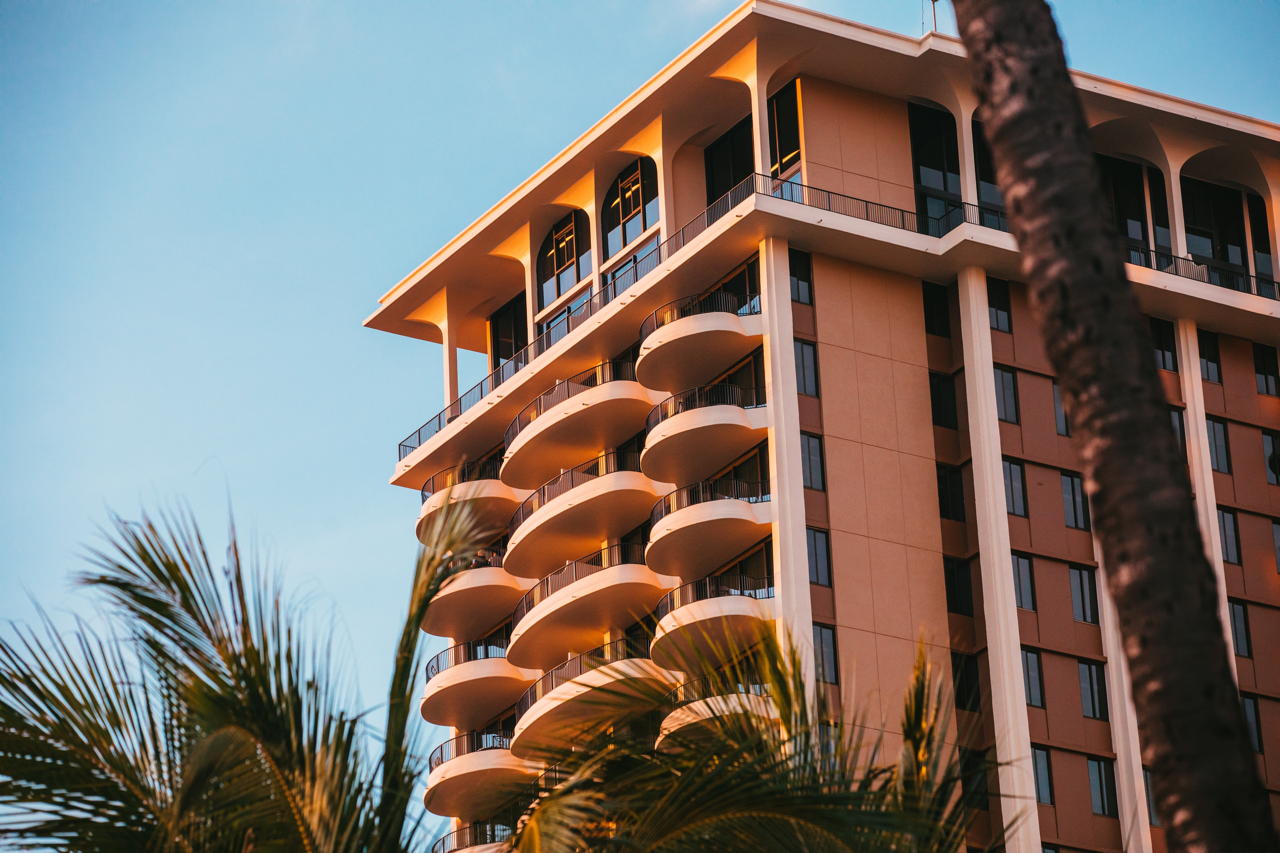 Let's dive into the numbers! In the last year, the median sales price for condos and townhomes settled at around $529,000, as reported by the Multiple Listing Service (MLS). But fear not, I've got you covered with a curated selection of neighborhoods that not only fall below this median price point, but also offer fantastic opportunities for first-time buyers.
Get ready to discover the pocket-friendly neighborhoods that could soon become the site of your Oahu home!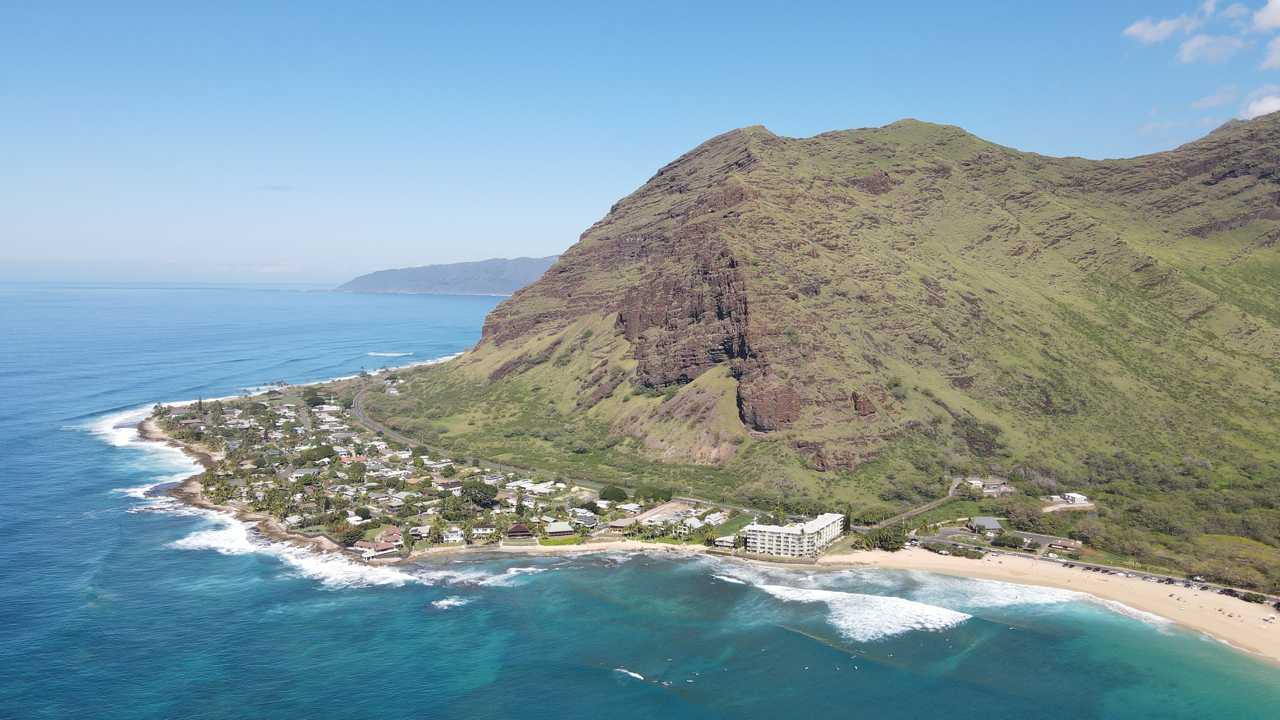 Waianae (Leeward Coast)
Zip Code: 96792

Median Price: $260,000
Median Maintenance Fee: $526
Appreciation over the past 5 years: $77,000
Why you should purchase your first home here: With its unique charm and natural beauty, Waianae offers a lifestyle that attracts those seeking a more laid-back and nature-centric community. Surrounded by stunning coastline and breathtaking mountain ranges, Waianae boasts picturesque beaches and world-class surfing spots, making it a paradise for water enthusiasts. Condos in this area are on the smaller side compared to other neighborhoods on this list, primarily offering studios and 1-bedroom units. However, there are not many other places where you can live directly on the sand overlooking the beach, and that's a tradeoff many Waianae residents are happy to live with. Not to mention that you could buy one of these studios for just $165,000 on average! As the most affordable neighborhood on Oahu, Waianae stands as the best option for those who have a more reserved budget, but don't want to skimp on the charm nor the lifestyle.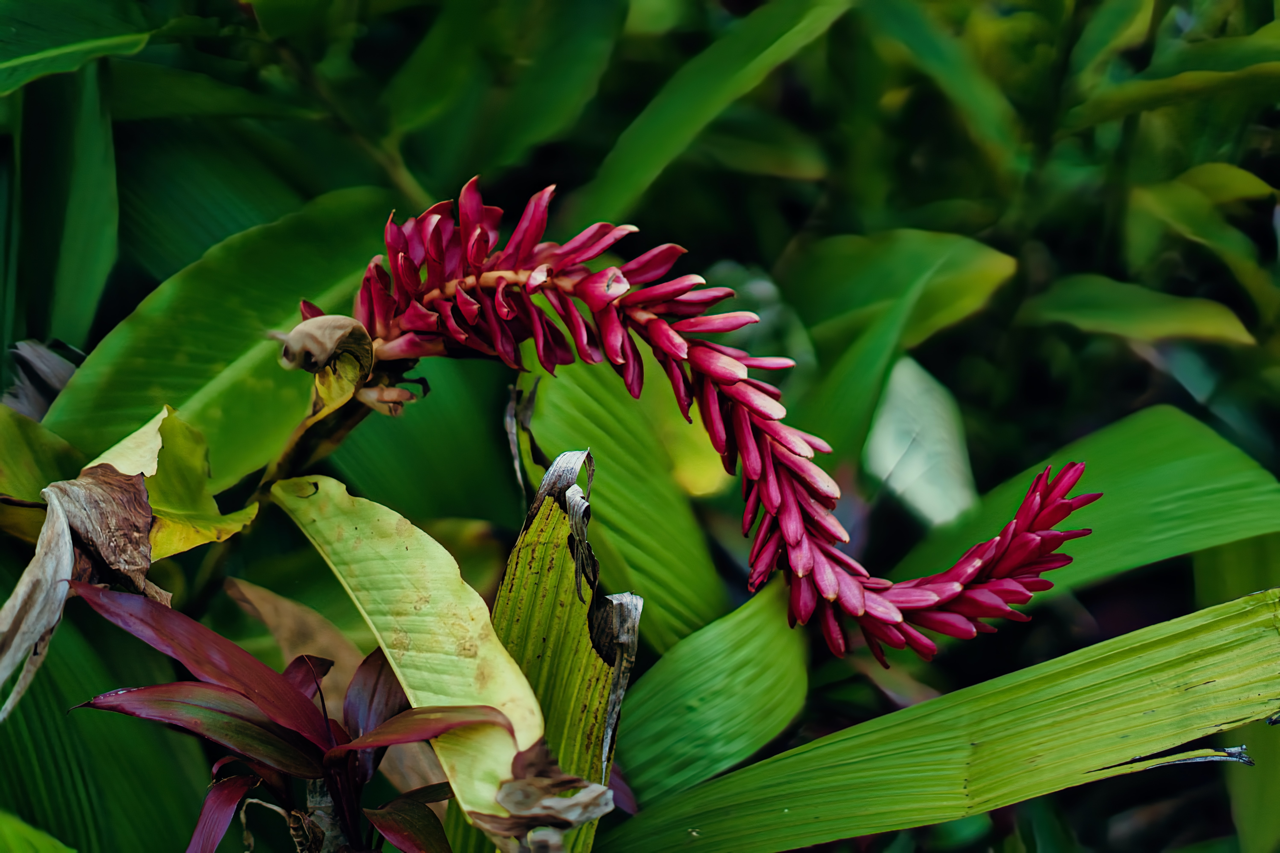 Wahiawa (Central Oahu)
Zip Code: 96786
Median Price: $330,000
Median Maintenance Fee: $545
Appreciation over the past 5 years: $137,500
Why you should purchase your first home here: Nestled amidst the lush greenery of central Oahu, Wahiawa provides a tranquil and serene atmosphere that is hard to find elsewhere on the island. The area is dotted with local shops, eateries, and farmer's markets, offering a taste of authentic Hawaiian flavors and unique shopping experiences. Its central location also provides convenient access to the North Shore, where residents can enjoy surf breaks and breathtaking sunsets that are second to none. Coming in as the second most affordable neighborhood on Oahu, you'd be surprised just how much larger the properties in this area are. With an average interior size of nearly 750 sqft, these homes are over 360 sqft larger than those found in Waianae, and they even include a second bedroom. It's worth mentioning that condos in Wahiawa can be rare to come by (only 7 units were sold in the entirety of 2022), but considering the price point and how conveniently located this neighborhood is plus all the added interior space, it's no surprise that residents want to stay for as long as possible.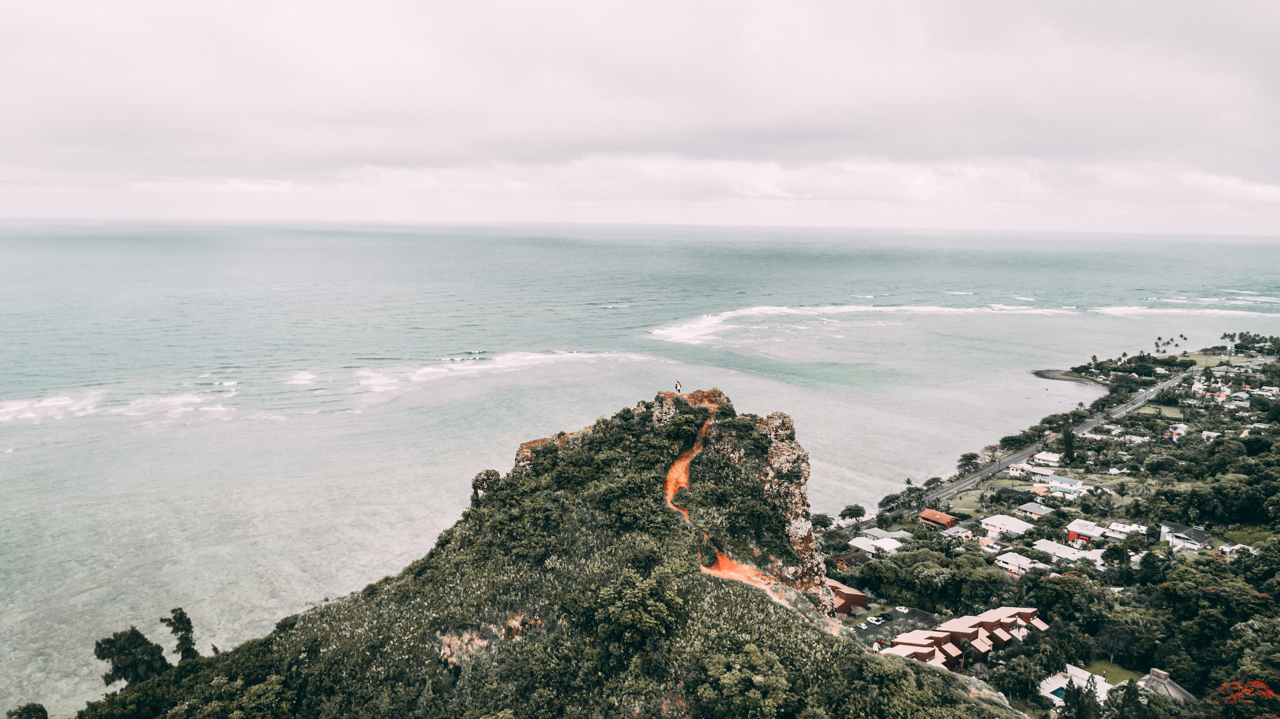 Kaaawa (North Shore)
Zip Code: 96730
Median Price: $430,000
Median Maintenance Fee: $651
Appreciation over the past 10 years:
Why you should purchase your first home here: Kaaawa is a haven for outdoor enthusiasts. With its dense greenery, majestic mountains, and alluring beaches, this easygoing neighborhood offers a perfect blend of natural beauty and peaceful seclusion. This neighborhood is renowned for its hiking trails, including the popular Crouching Lion, and Kaaawa Valley, which was used as the backdrop for many famous Hollywood films. Adding to its small-town feel, Kaaawa features a single townhome complex known as Makaua Village. With just 85 homes available, units don't come on the market very often, and for good reason. Those shopping for a home in Makaua Village have a larger variety of layouts to choose from, with studio, one-bedroom and two-bedroom options to fit your needs. Whether you're looking for a solo adventure or a peaceful place to settle down on a budget, Kaaawa could be the opportunity you've been waiting for.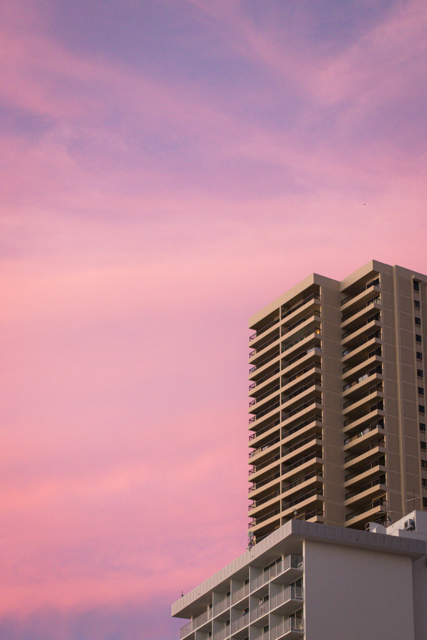 Pearl City (Central Oahu)
Zip Code: 96782
Median Price: $475,000
Median Maintenance Fee: $604
Appreciation over the past 10 years:
Why you should purchase your first home here: Pearl City is an ultra-convenient neighborhood offering endless attractions and amenities. Its central location makes it an ideal choice for commuters, with easy access to Honolulu, Kailua, Mililani, and Ko Olina within a 30-minute drive. One of the highlights of Pearl City is Pearlridge Mall, the island's second-largest mall, where residents can enjoy unique shopping, dining and entertainment options including a movie theatre and an escape room. If this neighborhood sounds like the right fit for you, then you'll be glad to know that Pearl City offers the second largest median interior space of all the neighborhoods on this list (805 sqft). To top it off, in 2022, Pearl City also had the second most sales of all the neighborhoods on this list, meaning you'll have tons of options with both condos and townhomes to choose from. Everything from cozy studios to spacious three and even four-bedroom units are available, so you can really find your perfect fit. This is, in my opinion, the best neighborhood from a value standpoint, offering a mid-level price point, convenient central location with great amenities, and an assortment of sizable units.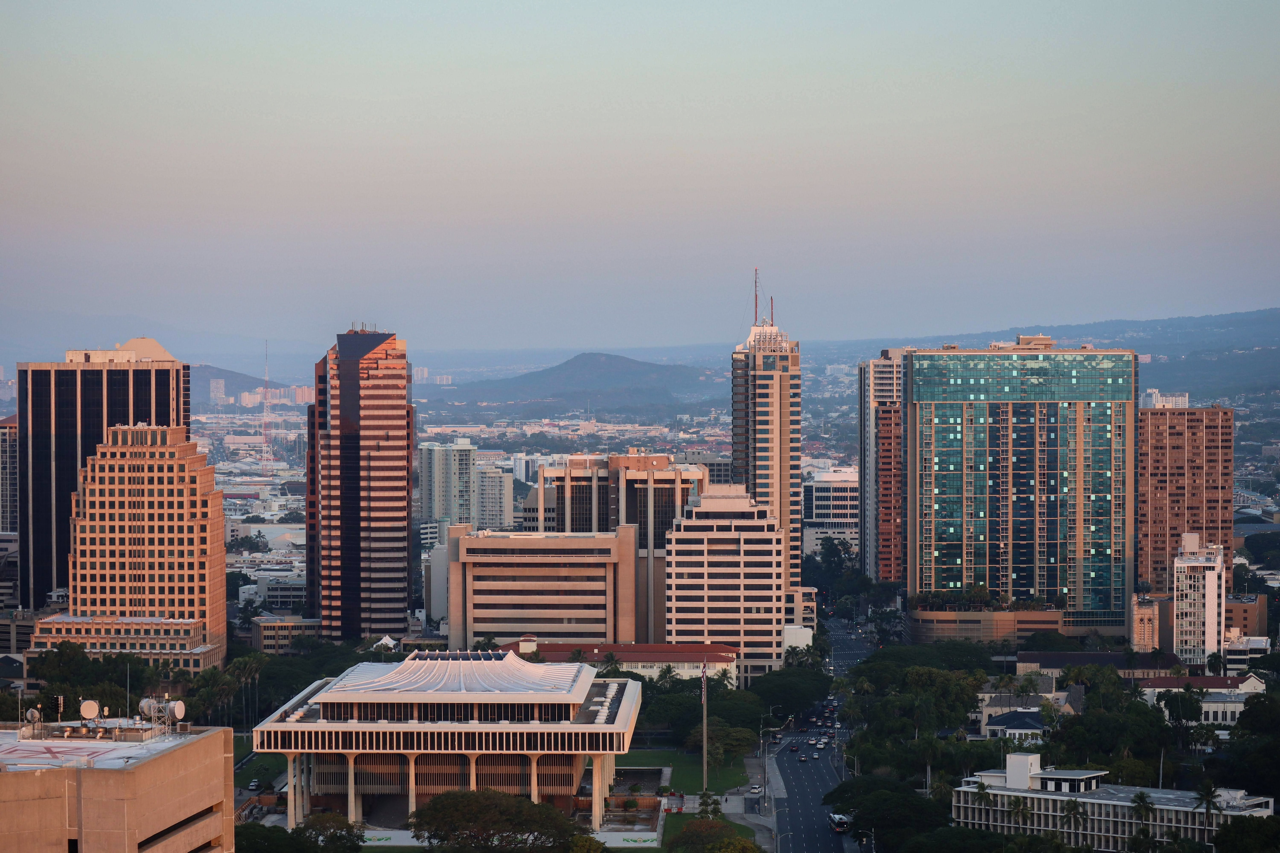 Downtown (Metro Oahu)
Zip Code: 96813
Median Price: $510,000
Median Maintenance Fee: $879
Appreciation over the past 10 years:
Why you should purchase your first home here: Downtown Oahu is a vibrant and dynamic urban center that offers a blend of history, culture, and modernity. This energetic neighborhood is teeming with a wide range of restaurants, cafes, businesses, and nightlife venues, offering everything you could possibly want just moments from your doorstep. Just like the amenities it boasts, the Downtown neighborhood offers an array of housing options. The skyline is dotted with high-rise condos, each offering a unique selection of homes. Due to this area's age, maintenance fees tend to be on the higher side ($879 median), however, by targeting certain buildings, like Kukui Plaza, you can still find great units with reasonable HOA fees. Downtown is a great affordable option for those looking to make a move to the city, cut down on commute times, and surround themselves with the diverse eateries and entertainment outlets that are only found in this neighborhood.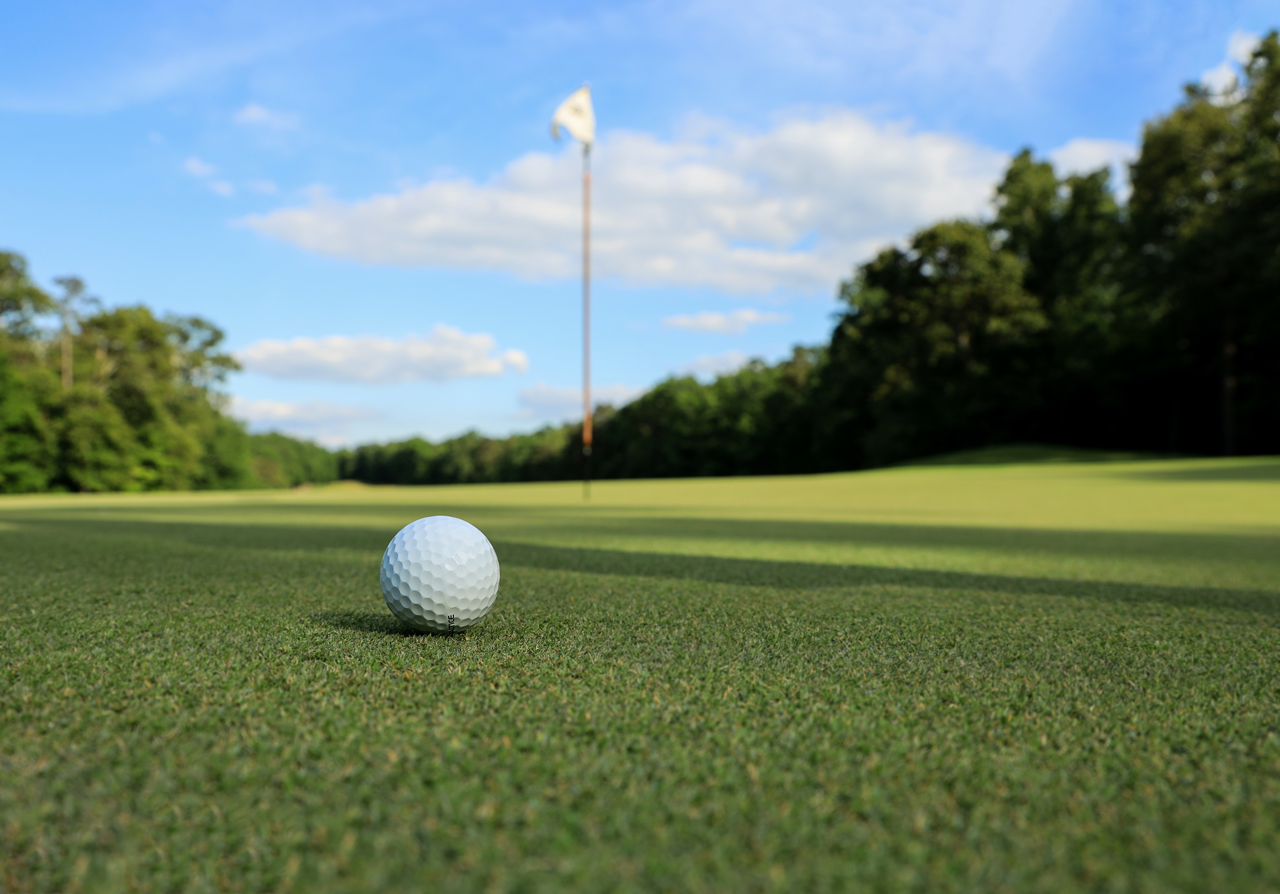 Waipahu (Central Oahu)
Zip Code: 96797
Median Price: $511,000
Median Maintenance Fee: $389
Appreciation over the past 10 years:
Why you should purchase your first home here: This bustling community is a melting pot of different cultures, creating a vibrant array of traditions, cuisine, and celebrations. This neighborhood is home to the popular Waikele Premium Outlets, as well as the West Loch Golf Course and the expansive Central Oahu Regional Park that provide ample opportunities for sports and leisure activities. Waipahu is also conveniently located near major transportation routes, making it an excellent choice for commuters to Honolulu and other parts of the island. Even though Waipahu and Pearl City are fairly close geographically, their style of homes could not be more different. While Pearl City offers more townhomes and high-rises, Waipahu features more low-rises and walk-ups. Also worth noting is just how inexpensive the maintenance fees in this neighborhood are, while still including a pool and community laundry. In fact, this area boasts the lowest median maintenance fees out of all the neighborhoods on this list! Waipahu, offering a dynamic and diverse atmosphere with attainable housing prices, could be your perfect fit.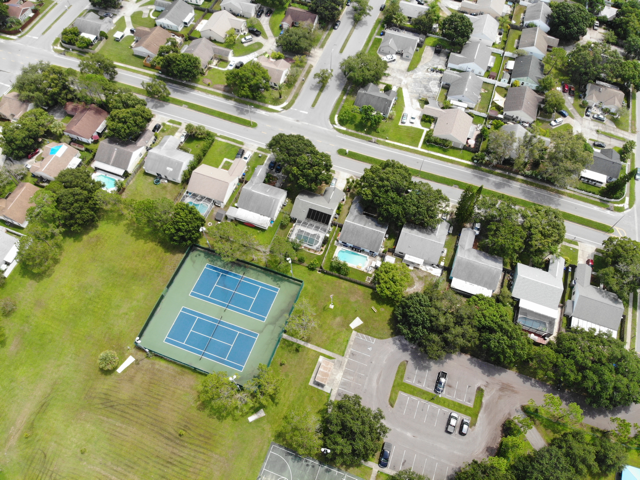 Mililani (Central Oahu)
Zip Code: 96789
Median Price: $528,000
Median Maintenance Fee: $503
Appreciation over the past 10 years:
Why you should purchase your first home here: Known for its meticulously planned communities, Mililani showcases well-maintained streets, landscaped green spaces, and a family-friendly atmosphere. This neighborhood features an array of recreational facilities, including community parks, sports fields, and hiking trails, providing easy access to outdoor activities. Mililani Town Center serves as the hub of the community, with its diverse mix of shops, restaurants, and entertainment outlets. Though its the most expensive neighborhood on this list, Mililani offers the most options when it comes time to shop for your unit, and mainly features spacious townhomes for that "single-family feel". The higher price could be attributed to the lower number of one-bedroom units that are available as a result of Mililani's more family focused design. That being said, residents are definitely getting their money's worth, as this neighborhood also offers the largest interior size on this list (median of 924 sqft). Whether you're looking for the perfect place to start your family, or just shopping for a cozy one-bedroom, Mililani provides some of the best affordable options on Oahu for those who don't want to sacrifice livability.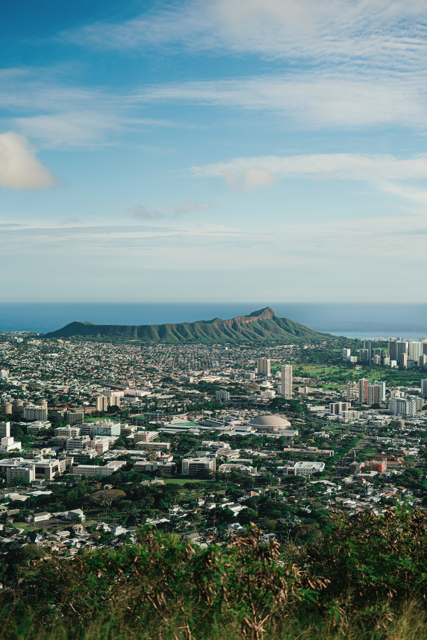 Final Thoughts
From the captivating landscapes of Kaaawa to the vibrant communities of Waipahu and Mililani, there's a perfect place waiting for you to call home. With these neighborhoods in mind, you can confidently embark on your journey as a first-time purchaser, knowing that there are fantastic options within your reach.
As you explore the diverse cities and neighborhoods I've listed, remember that finding an affordable home on Oahu doesn't have to mean compromising on quality or lifestyle. Oahu has something for everyone, and with the right guidance, you can uncover the hidden gems that fit your budget.
Whether you're a seasoned investor or a first-time buyer, our newsletter is your key to unlocking the door to Oahu's affordable housing market. Sign up for our Team Wong Newsletter today and be the first to receive valuable information straight to your inbox.
Sign up for the Team Wong Newsletter!