Kuilei Place - New Development
Posted by Michael Wong on Friday, February 3, 2023 at 2:29:45 PM
By Michael Wong / February 3, 2023
Comment
---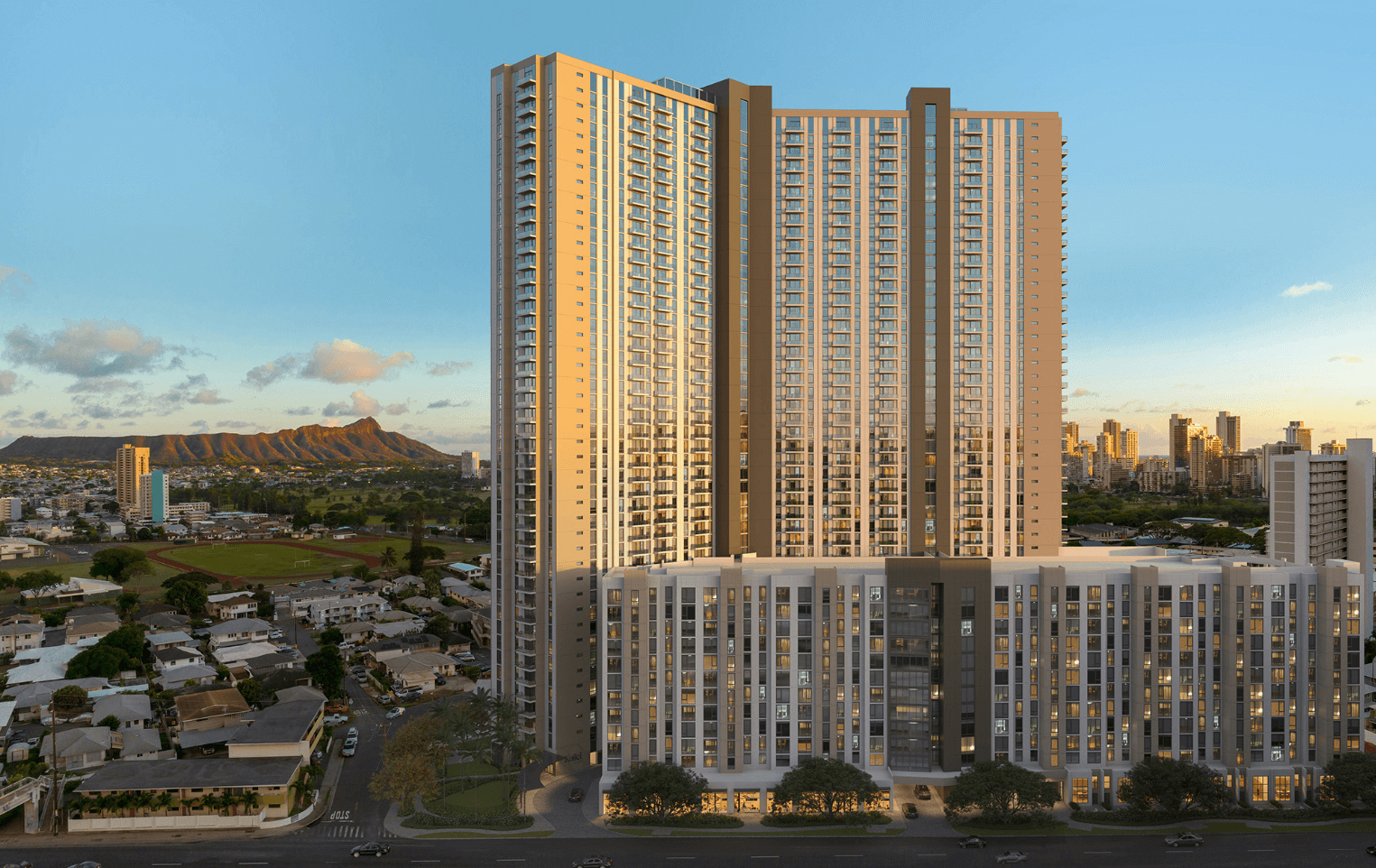 Embarking on Mo'ili'ili's first new development in many years, local developer Kobayashi Group is defining elevated Kama'aina living at Kuilei Place; an upcoming condo development breathing new life into this bussling part of town. Slated to be completed in 2026.
Located in a prime spot between Diamond Head, Waikiki, and Kaimuki; Kuilei Place offers residents both an exceptional living space and commuinty feel. With easy access to schools like Kaimuki High and Iolani School, along with beaches, parks, and restaurants where residents can truly enjoy the best of Honolulu. Kuilei Place features thoughtfully designed amenities, curated finishes, and a focus on sustainability and wellness.
Pricing


Location
Located between Diamond Head, Waikiki, and Kaimuki, the area of Mo'ili'ili offers a prime location near top-rated schools, beaches, parks, and restaurants. It also has the convience factor of being in perfect proximity to the H-1 onramp.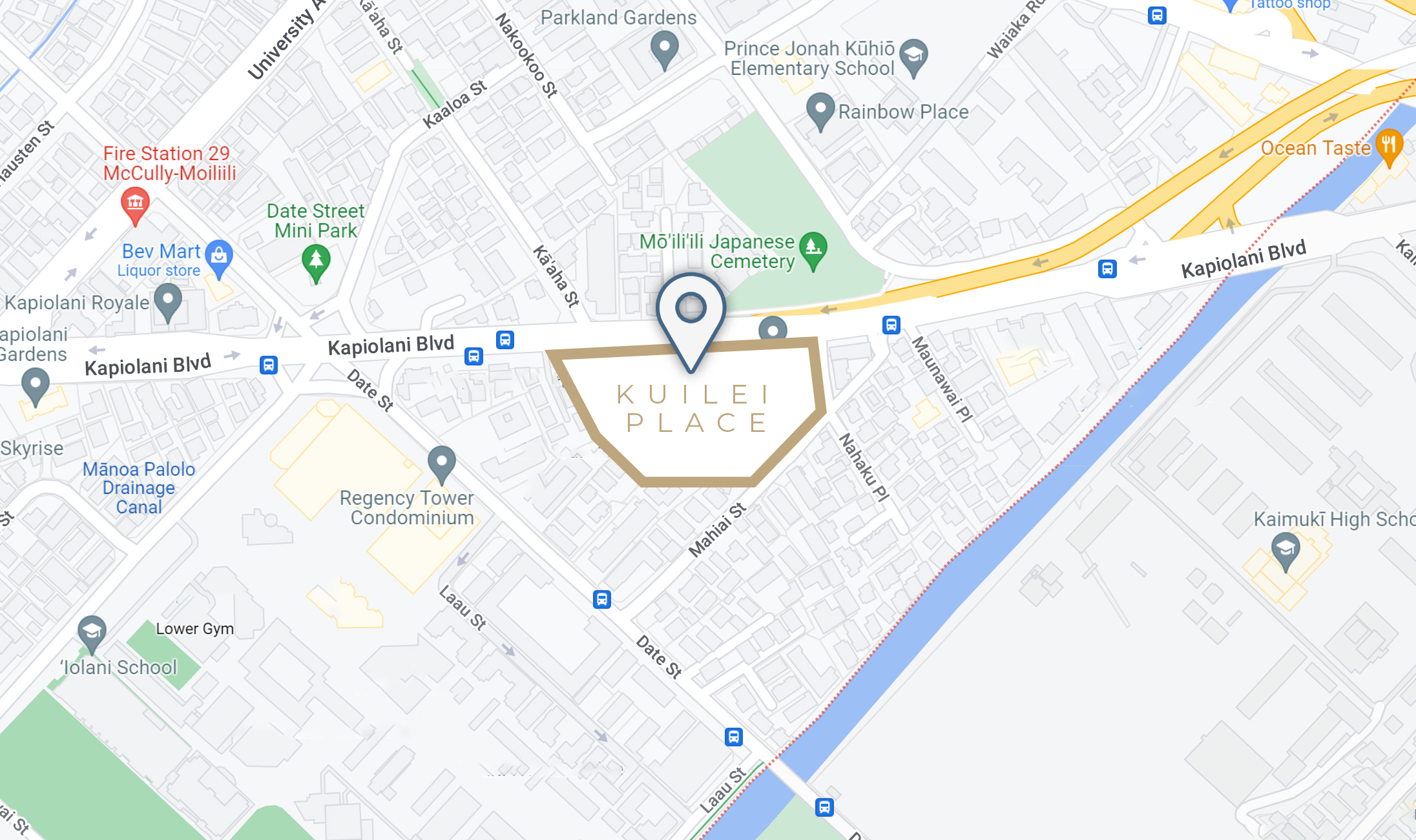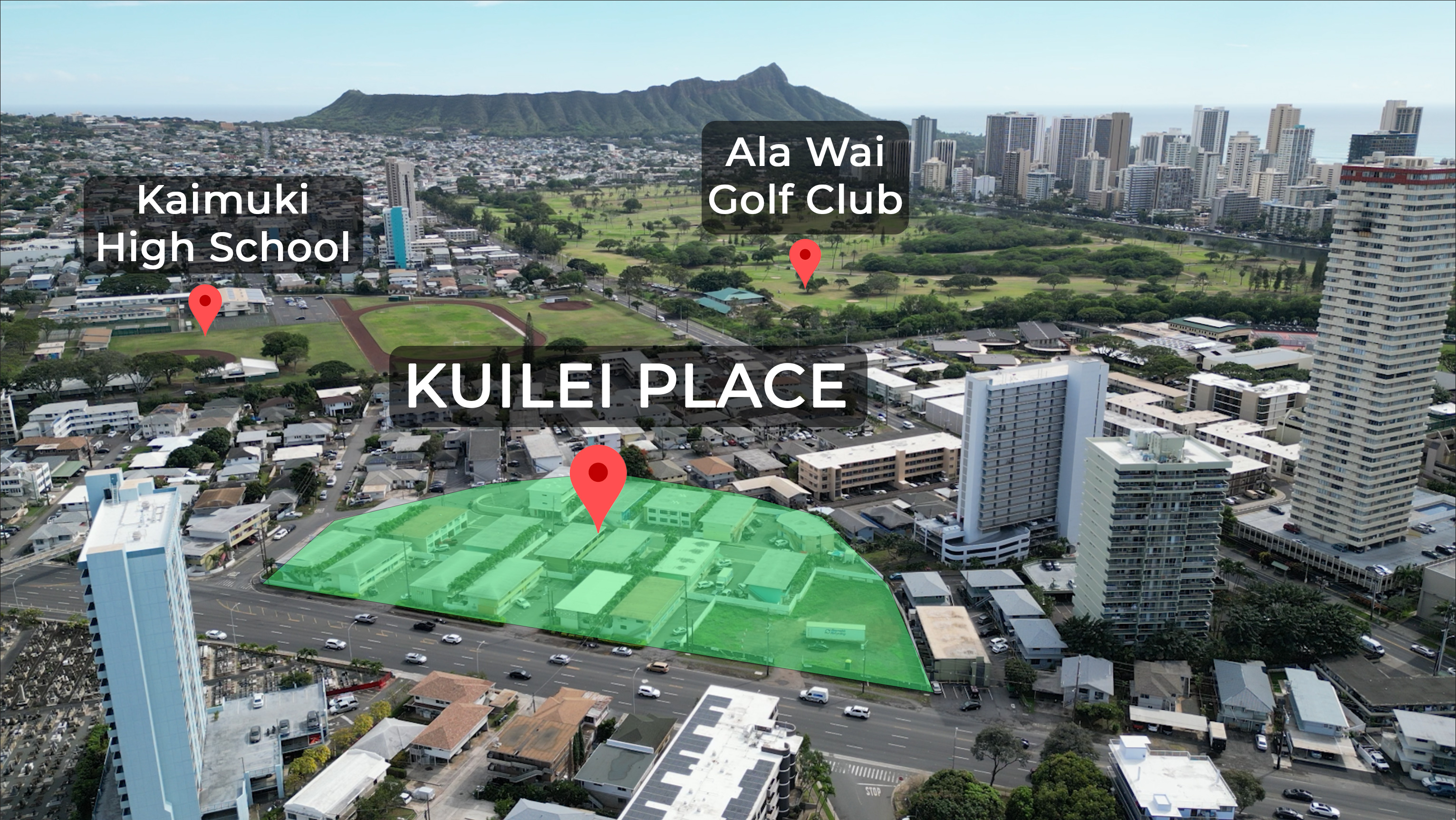 Some of the nearby landmarks include:
Iolani School
UH Manoa
Ala Wai Elementry
Kaimuki High School
Pucks Alley
Kapahulu Ave.
---
Residences
The building is being created with a focus on contemporary finishes, accents, and appliances that enhance daily living. It was designed by Design Partners Inc. and the interiors were expertly crafted by the award-winning Philpotts Interiors. The living rooms at Kuilei Place are filled with natural light thanks to floor-to-ceiling windows, and feature luxury vinyl plank flooring in a warm wood tone that gives the space an open and airy feel. The kitchens are equipped with a set of stylish Bosch appliances, quartz countertops, and a spacious kitchen island ideal for entertaining. The bathrooms have a modern look with quartz countertops, porcelain shower tiles, and contemporary flooring.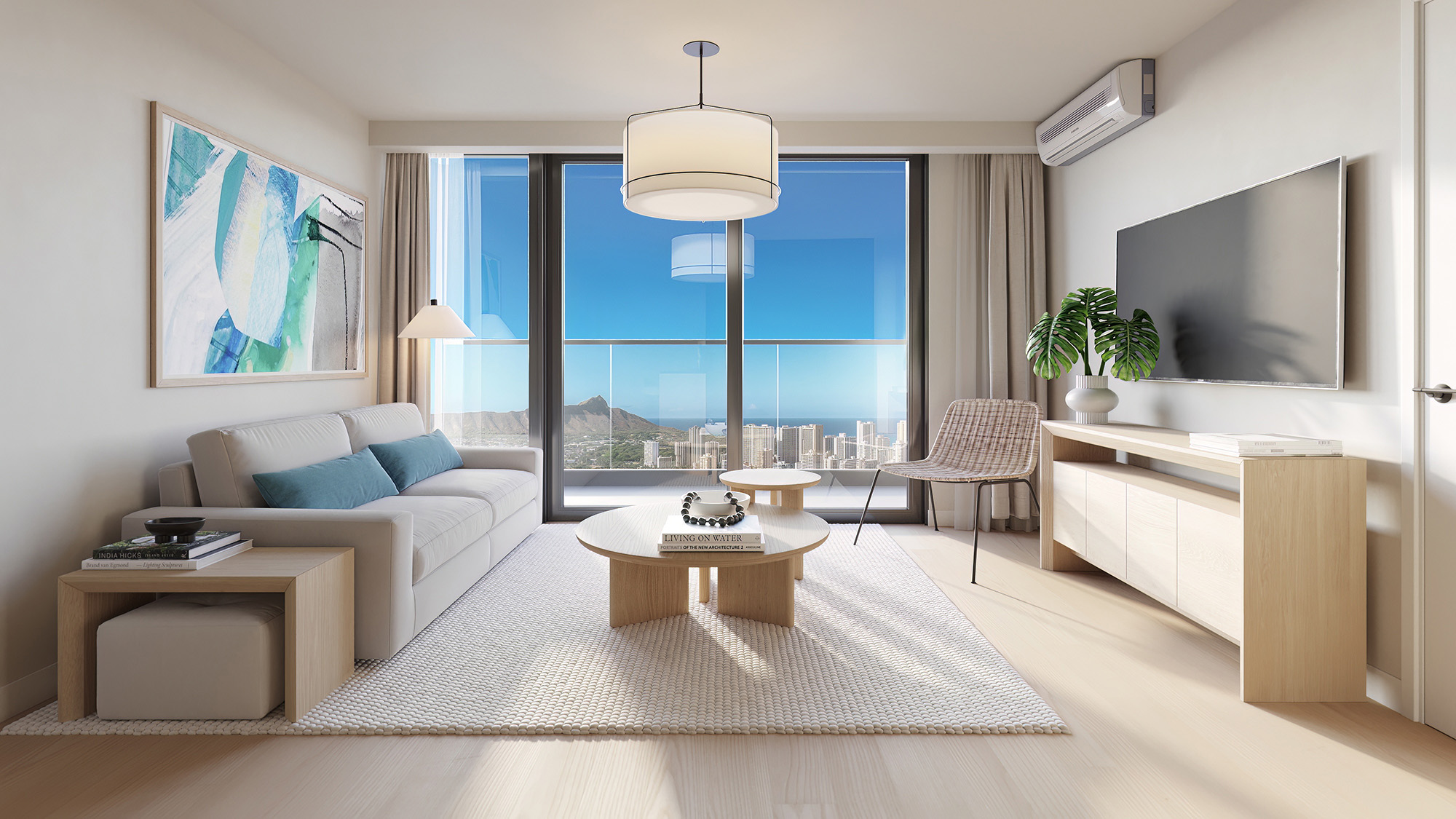 Highlights
8'5" Ceiling Height
Floor to ceiling windows
Luxury Vinyl Tile flooring
Quartz countertops
Modern design and aesthetic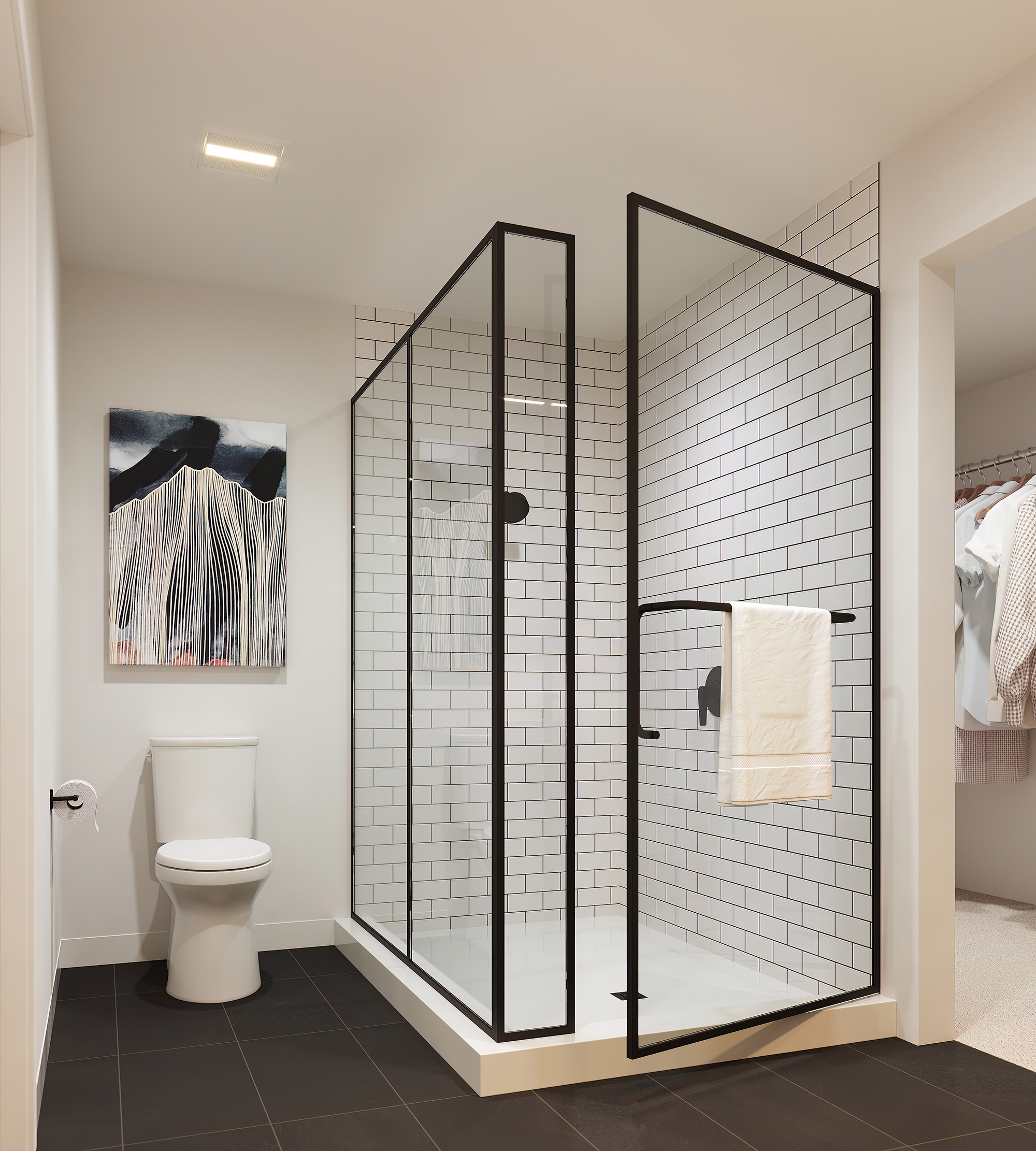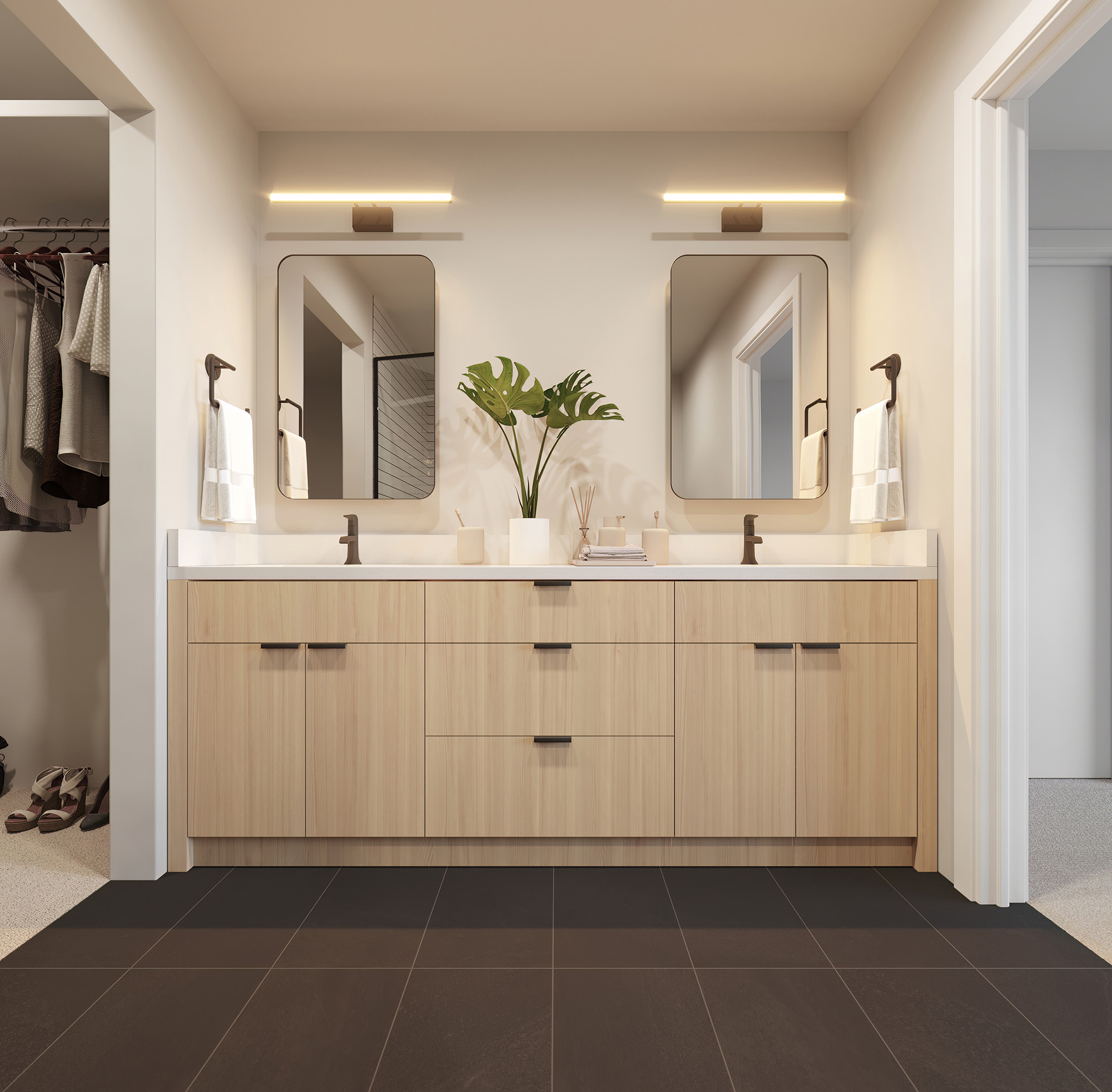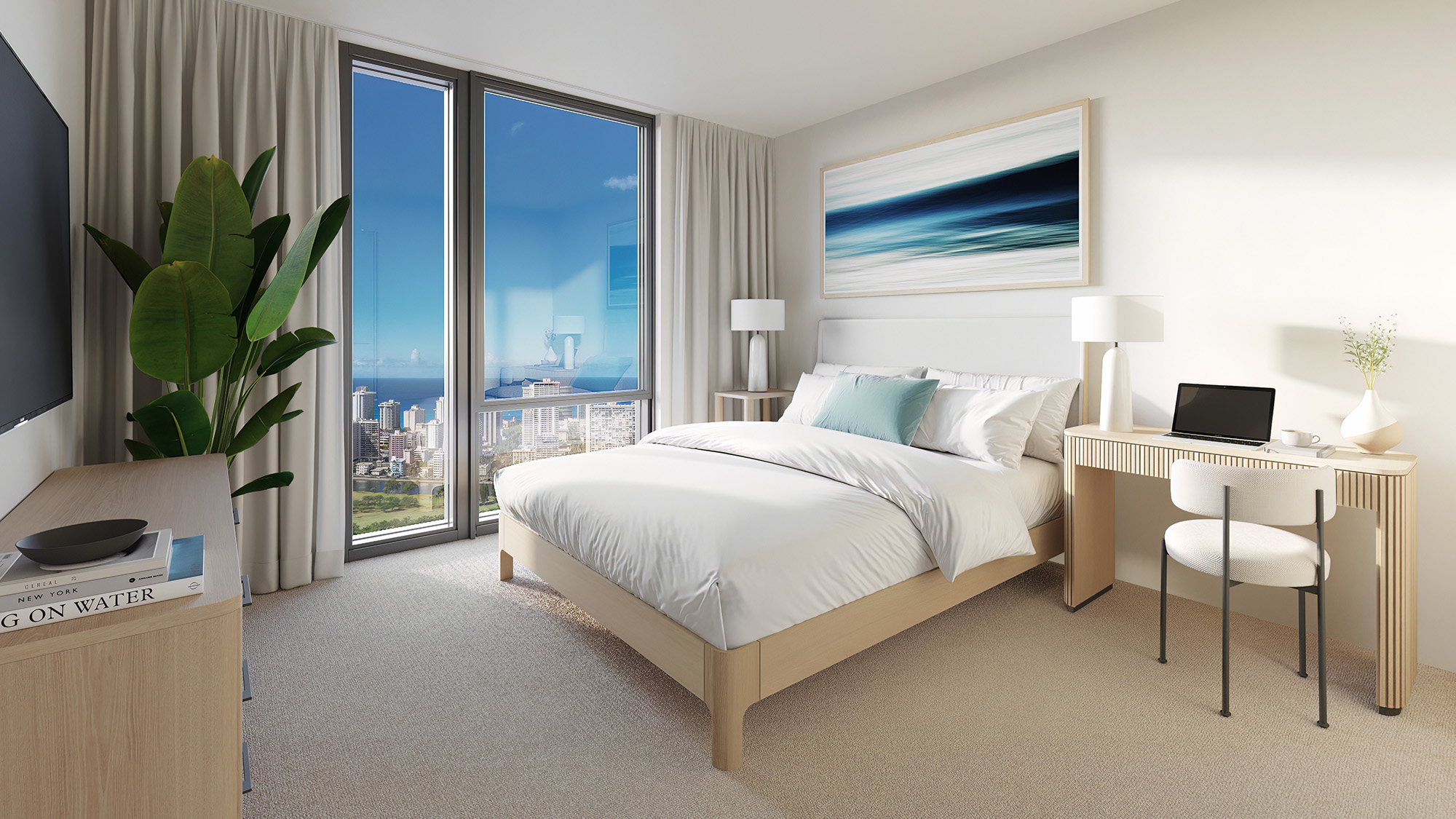 Amenities
Residents can enjoy a host of amenities from simple walking paths that wrap around the entire complex to a resort-style pool located on the ground level. Speaking of the ground level, it will also house over 7,000 sqft of commercial space to provide retail convenience.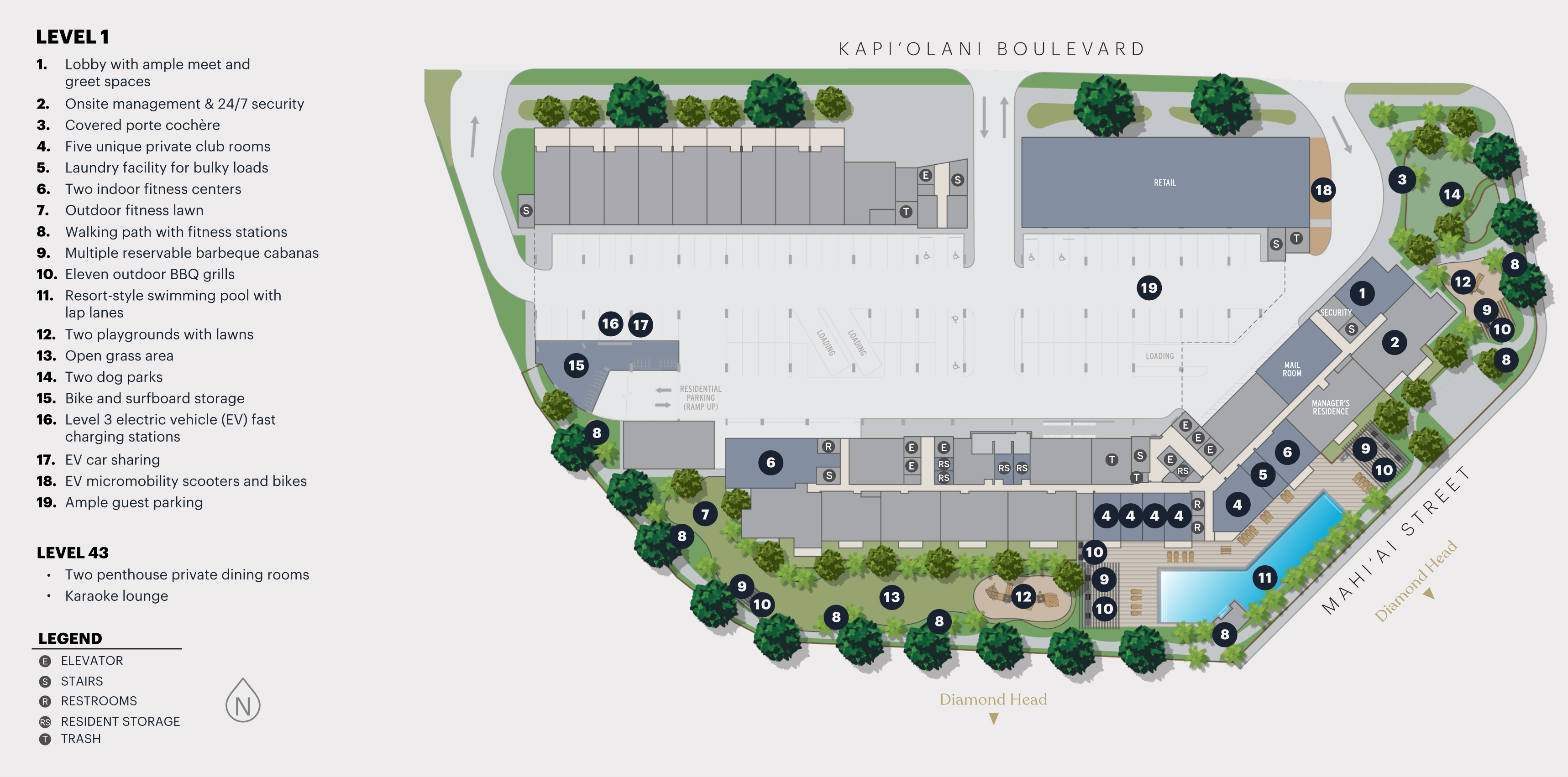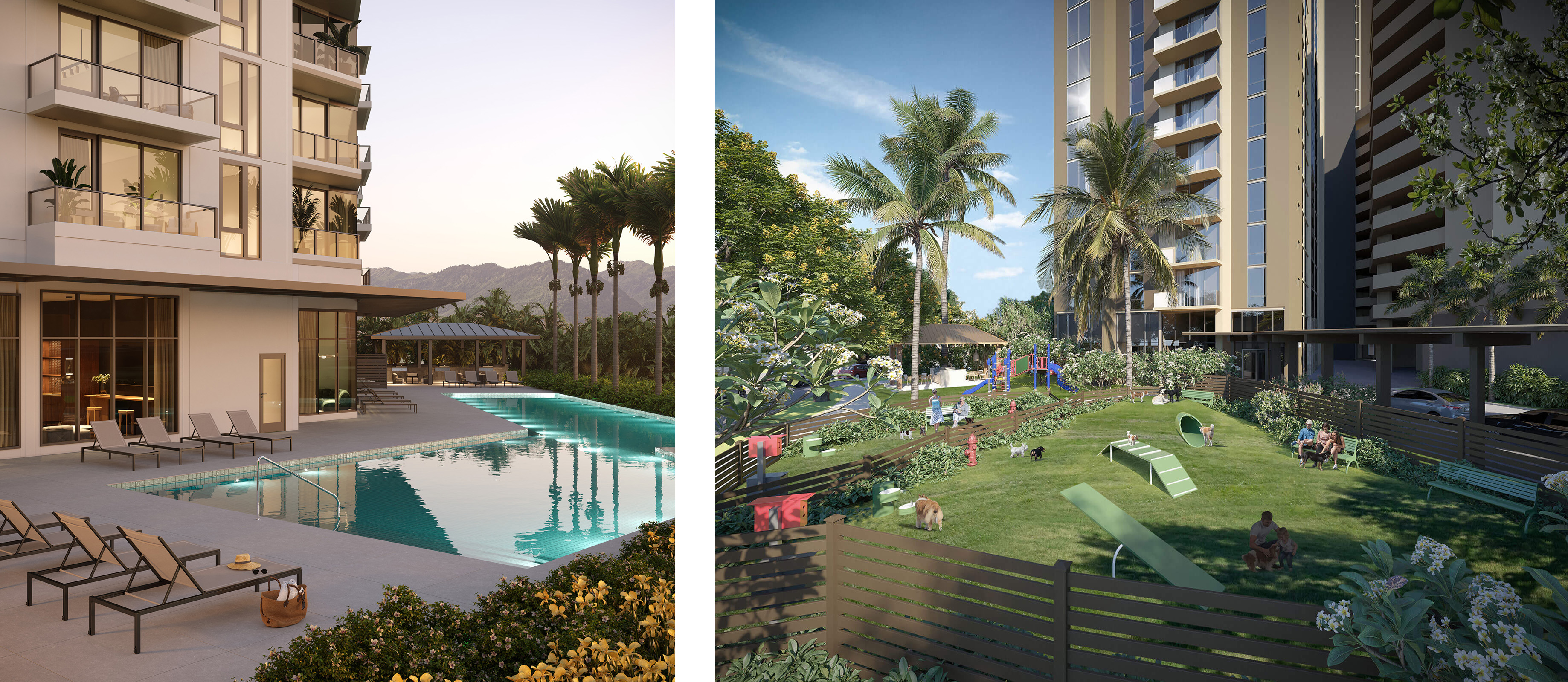 ---
Floor Plans
There are 12 different floor plans available, spanning both the Tower and Mid-rise. Buyers have a selection of 1, 2 and 3 bedroom units, as well as lofts on the lower level. For more details on floor plans, be sure to sign up below and mention you'd like to see the full list of floor plans.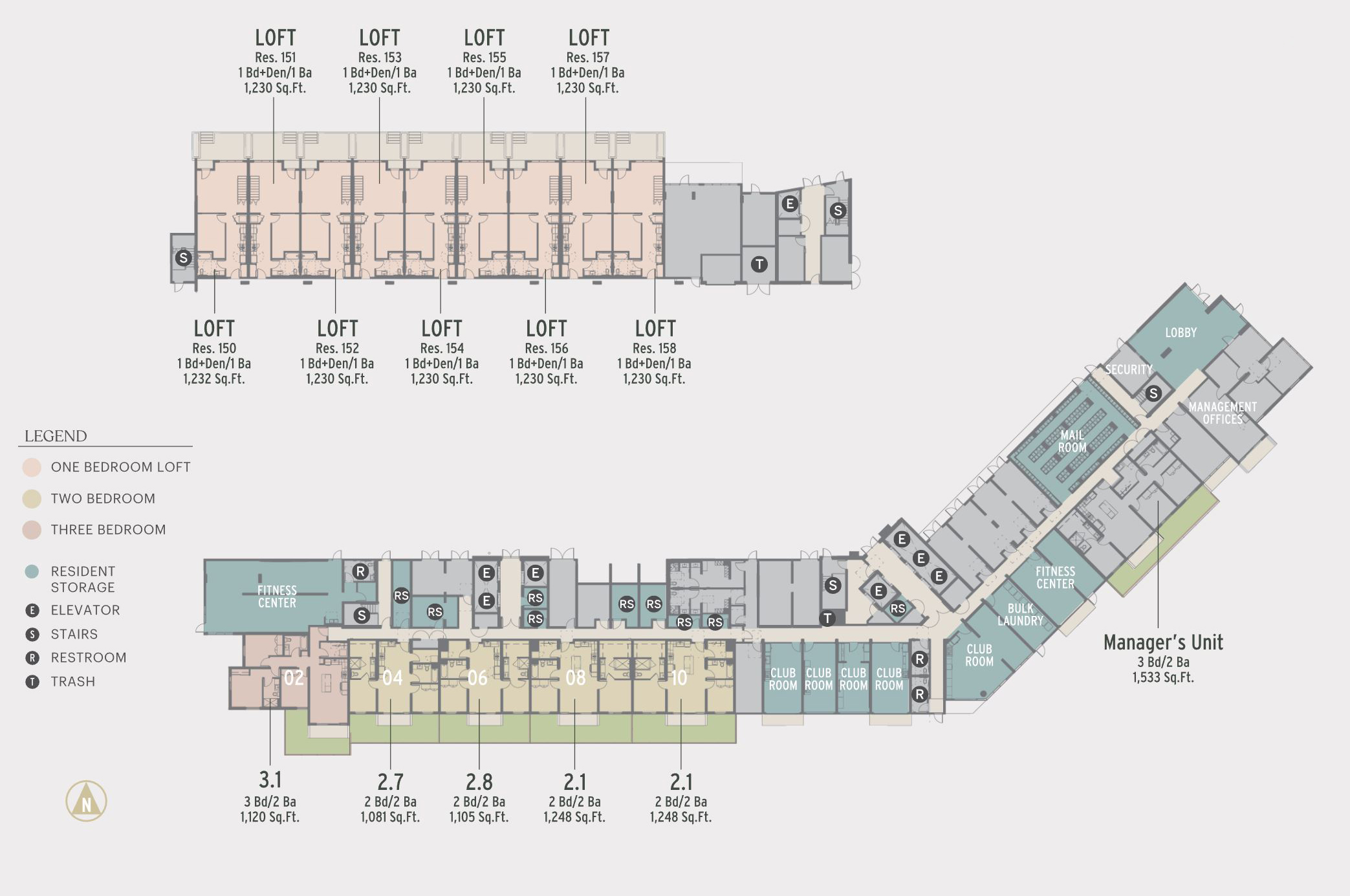 Affordable Housing
603 of the units at Kuilei Place will be reserved for the HHFDC Affordable Housing program, which states that buyers must make under 120% of the AMI (Area Median Income) in order to qualifiy. Based off the current HUD report, these are the income thresholds: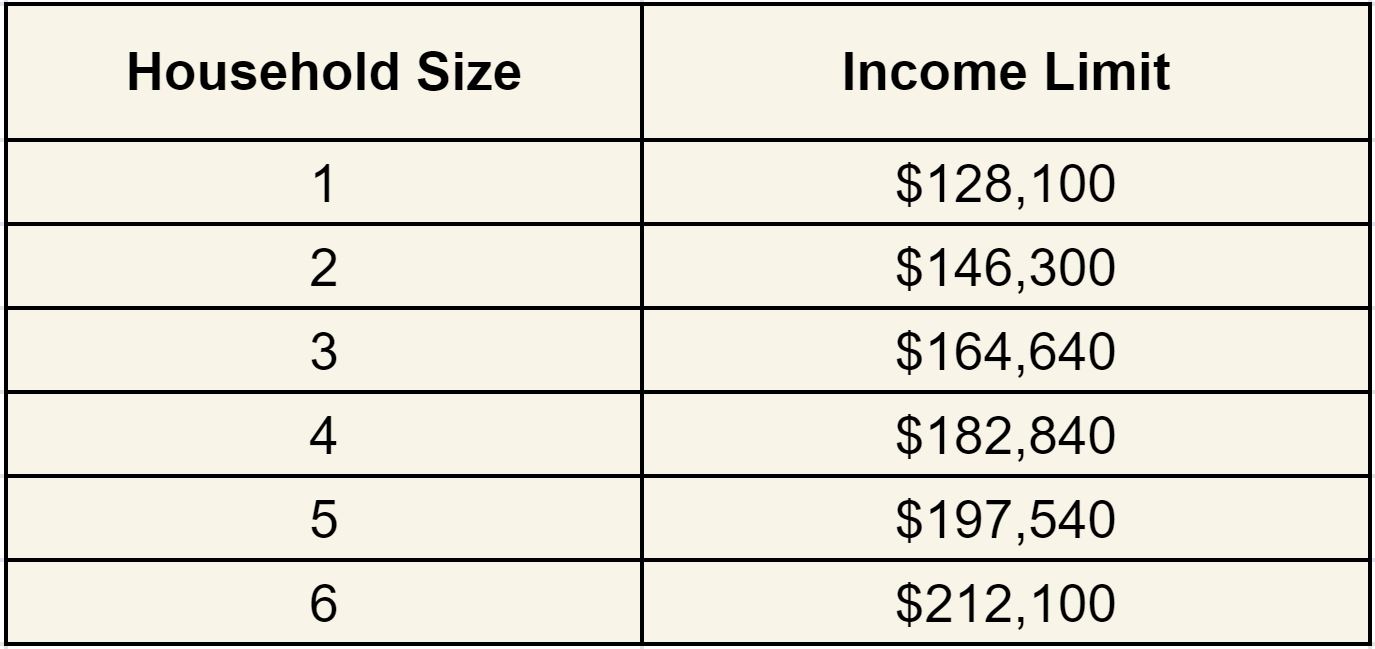 These units will fall under the HHFDC guidelines which can be found here. But to give you the highlights, each unit must be owner-occupied and stay within the program for a total of 10 years. Meaning, if you sell the unit prior to the 10 year period, it must be sold to another Affordable qualified buyer and for likely under the market value at that time. After the 10 year period passes you will be allowed to sell the unit at market rate, however there is a component of shared appreciation.
Shared Appreciation works similarly to a loan (although it is not techinally a loan). Say you can purchase the unit for under market value now, as a way to help you get into the housing market. If you pay $500,000 for a unit thats worth $600,000, the $100,000 difference is the "Shared Appreciation". When you go to sell the unit (presumably in 10 years), you must pay back most or all of the Shared Appreciation. The advantage is that repayment is only required if there is a profit, and less funds need to be invested upfront during the purchase.
Approximate sizing:
1 - Bedroom (538 sqft)
2 - Bedroom (744 sqft)
3 - Bedroom (943 sqft)
Market Units
There will be a total of 402 Market rate units. For the first 30 Days of initial sales, Market units will only be offered to local residents, so it's important to get your application in as early as possible. After that, they will be availiable for non-residents to purchase. Here is a look at the unit breakdown:
(63) 1-Bedroom Units (645 sq. ft.)
(253) 2-Bedroom Units (941 sq. ft.)
(86) 3-Bedroom Units (1,096 sq. ft.)
Register your interest and keep up to date with Kuilei Place