A local Perspective of Kane'ohe
Posted by Shaun Kanoho on Tuesday, April 27, 2021 at 5:01 PM
By Shaun Kanoho / April 27, 2021
Comment
Search homes in Kaneohe: https://www.teamwonghawaii.com/property-search/results/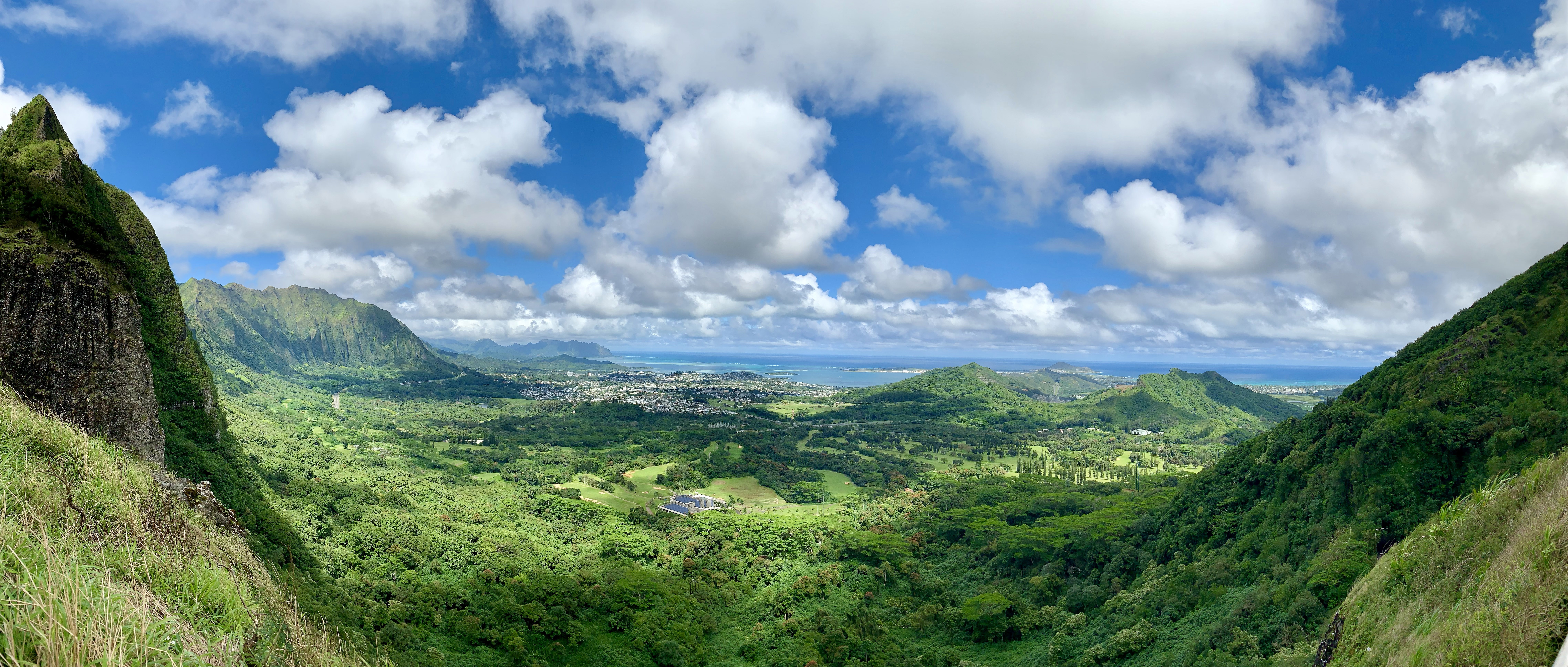 They're plenty of neighborhoods on the island of Oahu but their is one in particular that comes to mind and that is Kāne'ohe' (kah-nay-oh-hay). Kāne'ohe known mostly for the Ko'olau Mountains, which is roughly 37 miles long and 3,150 ft. tall, stretching all the way from Kahuku (north), all the way to Makapuu Beach (south). These mountains are truly unique compared to any other mountains in the world. Kāne'ohe has so much more to offer than just a scenic view but it has a waiwai (rich) history and culture.
The Hawaiian translation for Kāne'ohe means "bamboo husband" or "the sacred bamboo grove of Kane." This was one of the growing areas of the early kings known for its farmland and fishponds. As time passed, much of the land that was used for agricultural purposes has now slowly modernized while maintaining that balance of "old" and "new" Hawaii feeling.
What are some activities to do in Kāne'ohe?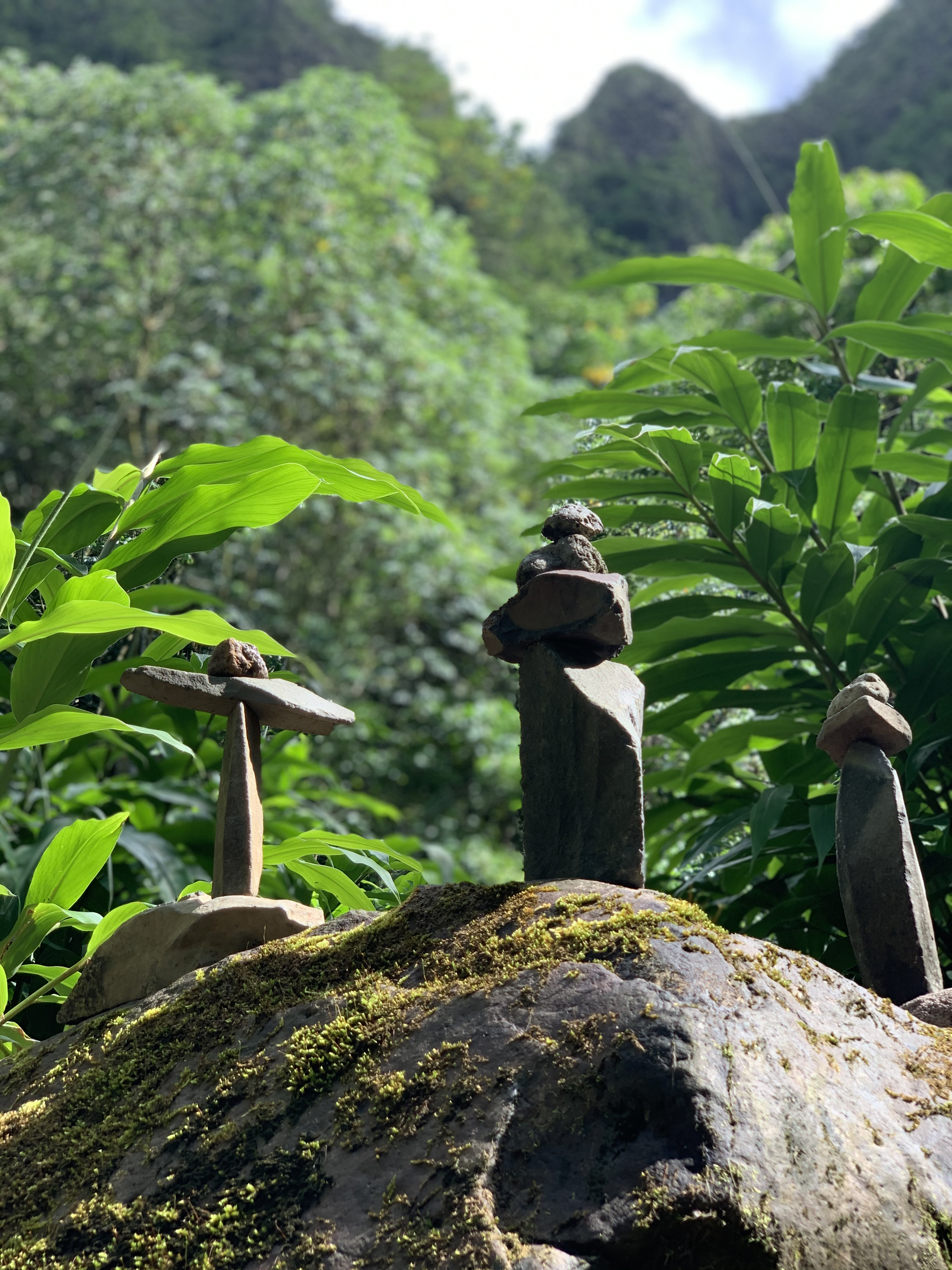 Āhuimanu Trail Head is a personal favorite that not many people know about and is known for its natural streams flowing from the Mauka (mountains). I would consider this to be an intermediate hike for the everyday adventurer. Be sure to bring lots of water and to always hike with a friend. Keep in mind this hike is in a neighborhood, please be respectful and courteous of those around you.
Ho'omaluhia Botanical Gardens is 400 acre plot of land that is welcome to all visitors whether you want to drive through the park or walk on the clean paved roads. It has a wide variety of trails that is great for all skill levels who enjoy the outdoors. Most plants will have a plaque giving insight on the origin and name of the plant. This is a great place for a family picnic or even some quality photos of the Ko'olau mountains as a backdrop. Keep in mind that this is a safe haven for tropical plants for others to learn, appreciate, and preserve the beauty of nature.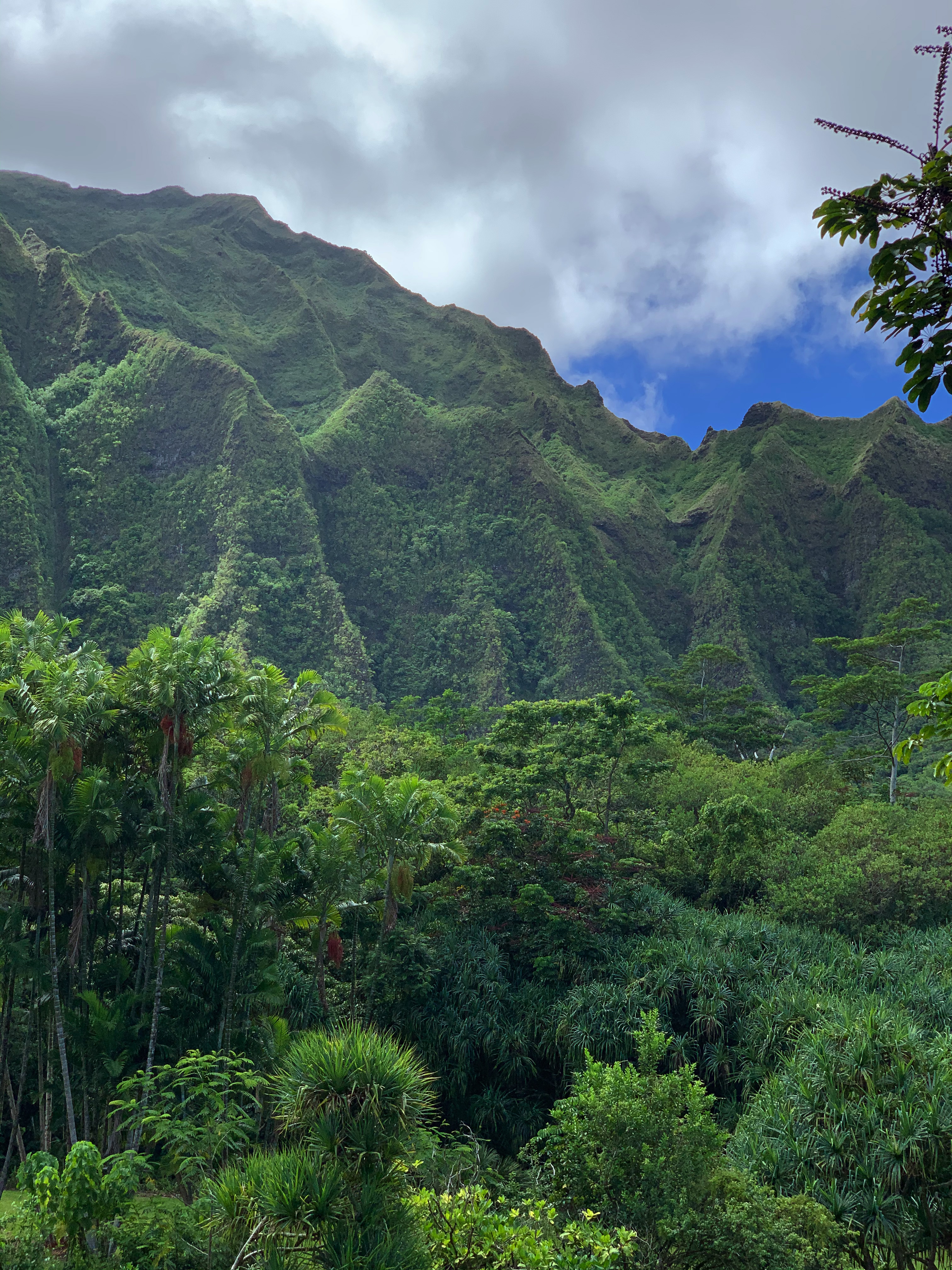 Local Favorites Resturants:
Times Coffee Shop in temple valley has been a hidden gem that have been in business in Kāne'ohe for 20+ years and is located in the Ko'olau shopping center. The environment of the restaurant along with the staff make you feel welcomed to its waiwai (rich) Hawaiian and historical decor, that also l Valley of the Temples and the Ko'olau mountains. The food is nothing short of Ono (great). Times Coffee shop is famous for their brunch menu but more specifically their Fried Rice. The sweet to salty flavors gives you a "broke da mouth"(Really good) sensation. This is a perfect location for families to fuel up at a great cost and continue their adventures throughout the day.
Haleiwa Joe's in Kāne'ohe is located on the back side of Haiku Plantation and has been around since 2000. The open air in Haleiwa Joe's is next to a lush valley which extends overlooking Haiku Gardens and its calm and scenic koi pond. The environment of Haleiwa Joe's is only the beginning. The food is based off of aloha spirit through a shared dining experience that celebrated Hawaii's surf legends with original memorabilia, menus boasting fresh, local ingredients, and staff members that are just as talented at swimming with sharks as they are serving Mai Tais. My personal favorite is the paradise pie, perfect for sharing...or not. An experience at Haleiwa Joes is truly one that will make you want to come back and enjoy something else on their menu. This would be an ideal place to end your day and unwind with some great food and drinks following an even better dessert if you happened to save room for it.
What Should I Expect if I'm moving to Kāne'ohe?
You can expect a family based neighborhood with peaceful and quiet nights. The average prices for Single Family Home is $725,000, which is considered reasonable compared to neighboring towns like Kailua which average $1.14 million. Kāne'ohe's location is about 20-30 mins to Honolulu and 20 mins away from famous Kualoa Ranch. This unique location makes it easy and convenient to get to different parts of the island of Oahu.
What are some Popular places to live in Kāne'ohe?
(Mauka)
Haiku Plantations is known for their beautiful view of the Ko'olau's mountains along with a lush green neighborhood, peaceful nights and occasional showers. The average sales in this private community average around $1.5 million from 2011 to 2021. I. Their are no street lights in the neighborhood so you will be able to have plenty of star gazing opportunities. When it comes to your commuting convenience it is located right next to Kamehameha Highway, making it a convenient and easy to get to where you need to go. This area is considered to be a private neighborhood which has security around the clock welcoming all guest that enter. At Haiku Plantations you are really able to balance a serene location along with a beautiful property that captures a private country lifestyle.
(Makai)
If you are looking for more of an ocean scenic view, Kāne'ohe Bay offers just that. A fun fact about Kāne'ohe Bay is that it is the largest sheltered body of water throughout the Hawaiian islands. On a sunny day you will notice the different splotches of sand in the ocean forming a sandbar. This unique trait of Kāne'ohe Bay makes it perfect for those who love ocean activities or those who admire the ocean as well. This neighborhood is relatively close to a lot of central shopping and grocery stores making it convenient for your everyday needs.
Each part of Kāne'ohe offers a unique characteristic for all those looking or interested in this area please click here: https://www.teamwonghawaii.com/property-search/results/