Corinda Wong
Realtor®, CRS, GRI, SRES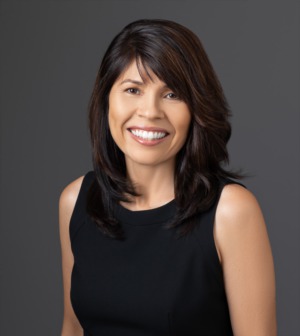 Email: [email protected]
Corinda Wong and her team have helped more than 700 families and investors over the past 30+ years.
Corinda provides her clients with actionable advice tailored to their unique situation. This strategy has given her clients the competitive edge for their buying, selling or investing needs.
Her background in Accounting, along with over 30 years of experience in real estate, have been an incredible combination for her investor clients. Corinda's ability to analyze investment purchases and understand the complexities of a 1031 exchange is invaluable.
 "You can learn about Real Estate Strategies, but you need help to understand what actual steps are needed.  Corinda and her Team knows exactly what to do and helped us implement the strategies with actionable advice.   She successfully sold our townhouse and helped us buy a home with a rental. " 
- Peter and Jennifer
Corinda's clients, Peter and Jennifer, can attest to the peace of mind that comes with finding the right agent to guide them through the complex process of selling their townhouse and buying both another home and an investment property at the same time.
Peter and Jennifer didn't start out knowing what to do or who to go to… their financial advisor immediately recommended Corinda and her team. Her consistent 5-star ratings reflect her personal approach and expertise to assist her clients.
Corinda also earned her SRES designation, which makes her a member of the Senior Real Estate Specialist Council. Corinda is passionate about helping Seniors, and their families, to downsize their estate as needed.
"Corinda and her team went out of their way to make this transaction simple and quick for us. She offered sage advise and was very patient with us when we had questions and concerns. We will definitely highly recommend her to friends and family!"  - George and Ada
George and Ada had raised their family and lived in their home for 35 years, but finally decided that it was time to downsize. It was a tough but necessary decision, and they didn't know where to start. They heard that Corinda and her team specialized in working with Seniors, so they called her right away. She walked them through the steps to begin de-cluttering a long-time family home, what improvements were needed, and how to get through the many steps of listing and selling their home.  Within the first week, they received multiple offers and went into escrow!
Corinda's extraordinary attentiveness to her client's needs are what continually earn her repeat business, and numerous referrals from her clients.
Corinda and her team truly enjoy helping clients achieve their real estate goals, whether it's buying, selling or investing. Contact Corinda today to discuss your next steps toward building wealth and security through real estate.